Joint truancy operation in Boston area saw 18 'encounters' and multiple home visits
A special police operation has been carried out in the Boston area to identify children not in school, and those who are vulnerable or at risk of exploitation.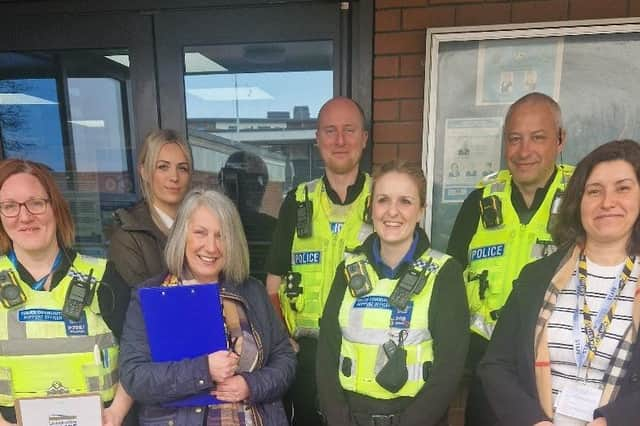 The joint truancy operation between police and education staff led to '18 encounters and home visits to those not in or attending school on a regular basis'.
Patrols and home visits were made in and around Boston as part of Operation Absence.
A force spokesperson explained: "Of the 18 encounters and home visits, six children were sent back to school and words of advice were given twice.
"During two of the visits, there was no answer at the door so these will be followed up by Lincolnshire County Council."
Inspector Matt Dickinson said: "Whilst the term truancy is used, the actual operation is wider than simply looking for children who should be in education.
"The truancy aspect is one of several factors used to identify vulnerabilities and allow police alongside partners to be proactive in preventing exploitation of children by those who would seek to draw them into criminality.
"During the operation, we had some really good results. On top of returns to school - ensuring those concerned were left amongst those who seek to positively influence children's lives.
"One pupil was identified not to be registered with a local GP. The family were unsure how to go about doing this so we were able to utilise the services of one of the school welfare officers, whose ability to speak a second language helped facilitate communication with the GP surgery.
"One pupil was returned to school with parents unaware of the wider attendance problem and the parents will now proactively engage with the school."
He added: "In several cases, additional vulnerabilities - not only for the truant children but also the wider family - were established and the joint partnership work has allowed these to be identified and support will be offered both short and long term."
Coun Patricia Bradwell OBE, executive councillor for children's services, said: "Being in school not only benefits pupils' learning but their social development too. This leads to better outcomes in life.
"Parents are responsible for ensuring their children attend school regularly, and schools will work with them to overcome any barriers that may prevent this.
"Schools take absence from school and the potential safeguarding risks associated with this very seriously. The joint truancy operation is one successful strategy that reaches out to parents to remind them of their responsibilities, as well as offering any support that might be needed. If any parent is having difficulty with their child's attendance, please let your school know, and they will be able to provide appropriate assistance."
The operation was carried out on February 22, but Lincolnshire Police didn't reveal details of the action until yesterday (February 28).