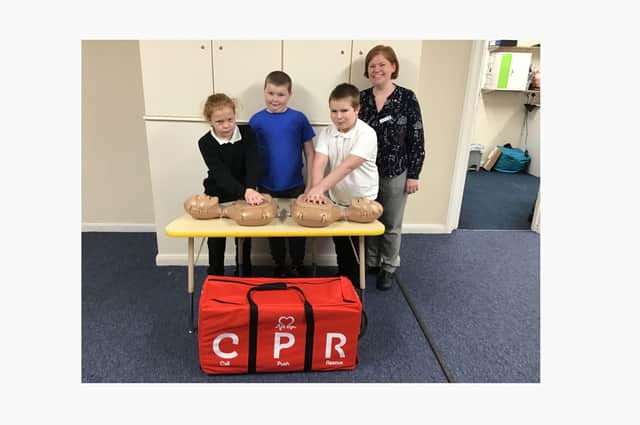 Years Five and Six pupils recently learned how to perform CPR (cardiopulmonary resuscitation) as part of The British Heart Foundation's annual Restart a Heart campaign. Assistant headteacher, Holly Barrett (above), said: "The children and staff had a fascinating experience learning the skills required to perform CPR safely, which linked with our term's learning about the circulatory system.
"The Restart a Heart campaign raises our awareness of cardiac arrests, which is vital for a quick response in an emergency situation."
During the event, the children used inflatable resuscitation mannequins provided by the British Heart Foundation to give them a hands-on experience in order to perfect the correct technique.