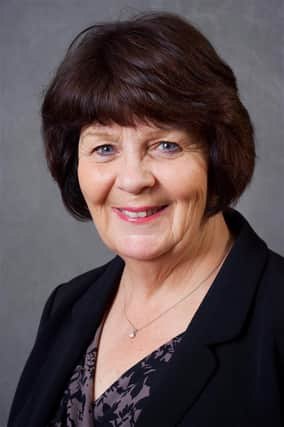 This is the first time that GCSE pupils have faced exams since 2019, and because of the disruption caused by the pandemic in 2020 and 2021, pupils were instead awarded grades by their teachers, based on their coursework.
Cllr Mrs Patricia Bradwell OBE, executive member for children's services, said: "Although these students faced major difficulties during the pandemic, they have worked hard throughout their school careers, and I'm confident this will be reflected in their results.
"I'm sure the vast majority of pupils will get the grades they are hoping for, providing a firm foundation for their future careers. I look forward to hearing about our local successes."
Overall grades for GCSEs are expected to be lower than in 2020 and 2021, but "that's very much part of the plan", education minister Will Quince told Sky News:
"The results will be out very, very soon, but I think the first thing is that today is a celebration of all those young people's achievements and efforts over the course of the past two years.
"So, today's about saying a huge well done, and a huge thank you to all of the teachers and the school leaders, and of course parents and carers that have supported young people to get those results. And you know, wish them every success with what they're going to do next."
Any students that are disappointed with their grades are being reminded that support is available to help them to consider their post-16 options and take their next step.
Lincolnshire County Council and the Greater Lincolnshire Local Enterprise Partnership have collated information about the various career opportunities available in the county.