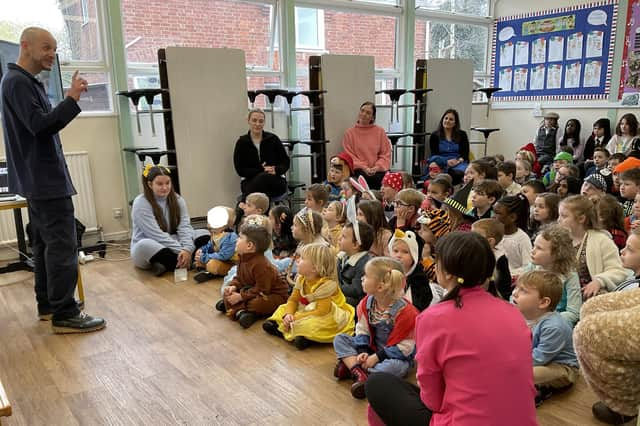 St George's Preparatory School in Boston's London Road welcomed author Mark Baker, who gave some writing workshops on Thursday.
Teacher Claire Jackson said: "As well pupils and staff dressing up as a book character, the whole school were privileged to take part in workshops with local author Mark Baker.
"Mark is the author of The Mettas, quirky characters who have kind and caring superpowers.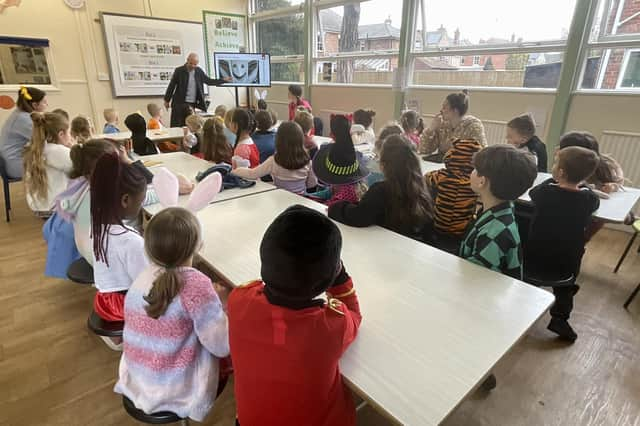 "The workshops split between EYFS and KS1 and KS2 focused on developing characters within writing."
Mark explained how his heroes were created from faces found from his world travels around Russia, Mongolia, China, South Korea, Japan, Philippines and Canada.
The children were encouraged to create their own characters from objects found amongst their own surroundings.
"It was so exciting for all the children across the whole school to meet a published author," Mrs Jackson said. "To have a glimpse as to how to write a book and to be able to explore creating their own characters."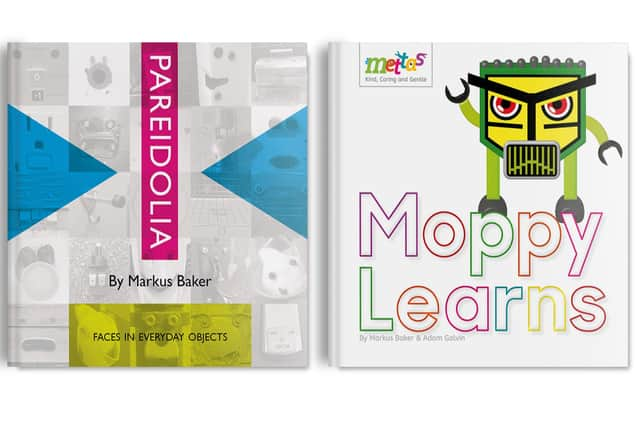 Phoebe in Year 6 said: "Mark sees the world in a different way. Instead of a plug, you can see a character."
Noah in Year 5 said: "It is really cool how we will look anywhere now and see faces. Mark has been so enthusiastic."
Mark told the Standard: "I had a wonderful time sharing my books at St George's Prep School on World Book Day. The energy in the school is amazing. Everybody was so welcoming.
"The engagement of all the children through the assembly and workshops was delightful. The children even found faces in everyday objects that I had missed.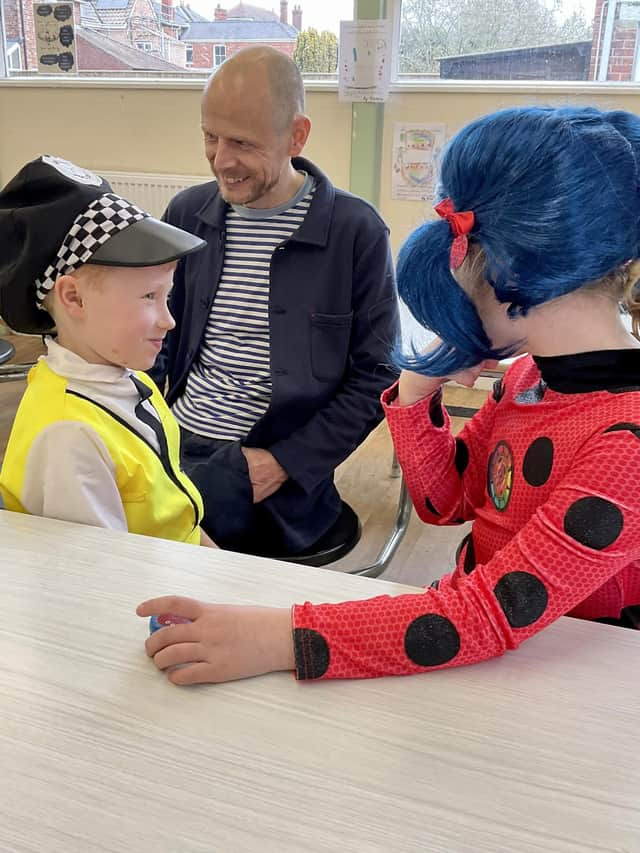 "The staff and pupils are a credit to their school. I can completely understand why it has been ranked as outstanding in its last few OFSTED visits."
The workshop event was organised and paid for by the school's student council.