Local opticians help Skegness children get home safely in the dark
Children from a Skegness school are being helped to get home safely before the dark nights close in.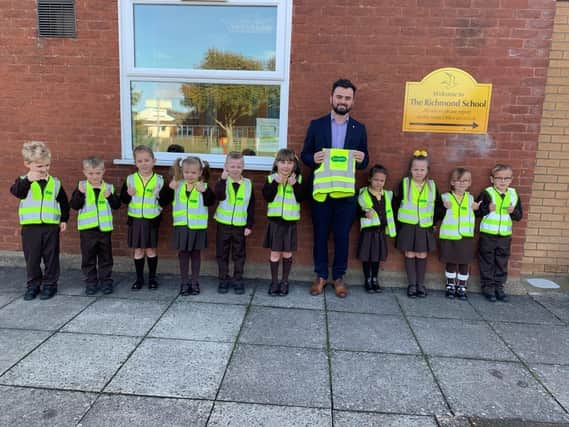 Local opticians Specsavers has donated 150 high-visibility vests to the Richmond School after launching a campaign to increase the safety of local children.
The hi-vis vests will make it easier for motorists to spot the children when their activities take them into the community, or when they're out on school trips.
Daniel Till, store manager at Specsavers in Skegness, said: "The weather can be unpredictable in this country, especially in a seaside town, and on grey days it can often be difficult to keep track of a group of children on the move.
'With this in mind, we were keen to help increase the safety of children in the area, especially now that the nights are drawing in. We were thrilled that the Richmond School was happy to be a part of our safety campaign.
"As part of the initiative, we are also hoping to raise awareness of free glasses and eye tests that are available to under 16-year-olds.
"It is important to make sure that children have regular eye tests as an undetected problem could lead to something more severe in the long term.'"
Specsavers Skegness is open for all routine testing and services, with new Covid-19 measures in place, including restrictions on the number of customers, social distancing rules and bank card payments only, where possible. Keeping in line with government recommendations,
Colleagues use personal protective equipment (PPE) and will practice full sanitisation of testing rooms and equipment.