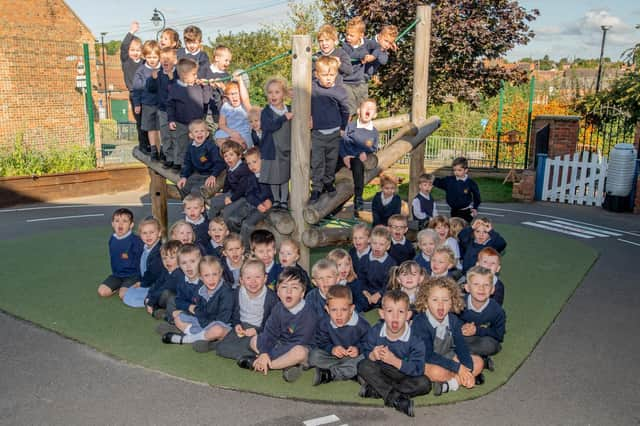 Kidgate primary school.
This week's featured schools are Kidgate Primary Academy, Donington on Bain, Scamblesby, Sutton on Sea, North Cockerington, Grimboldby, Louth's St Michael's and St Margaret's primary school in Withern.
Photo of your child's class will be available to order from Tuesday (October 4).
To place an order, call our photo sales team on 0330 403 0033 or email: [email protected]
Scamblesby primary school with teacher Mr Green.
Donington on Bain primary school with teacher Mrs Thompson.
North Cockerington primary school.
Grimboldby primary school reception class with Mrs Johnson and Mrs Smith.
Sutton-on-Sea Community Primary School Reception Class.
St Margaret's primary school, Withern Reception class.
St Michael's, Louth Apple reception class.
St Michael's, Louth's Cherry reception class.