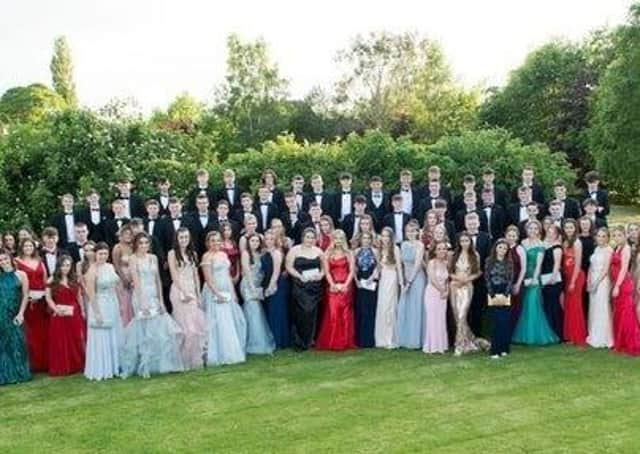 Julie Adlard and fellow parents have stepped in to try and ease the disappointment for Julie's daughter Rhian (pictured below) and her classmates after their prom was cancelled due to the coronavirus crisis.
The prom had been due to take place on June 17, but now - all being well - it will take place on August 12 instead.
The Brackenborough Hotel, where the event is due to take place, has offered the new date for the same price as the original date, and it is expected that students will pay no more than £40 each.
Julie's daughter Rhian said: "As secondary school students, from the day we began in Year 7, we all expected to leave school with a good set of GCSEs, to then have a leavers' day, go to prom, and then finally move on to college.
"Now due to the situation this year we all had that taken from us. We had only two days to adjust, and try to accept the fact that we were not going to have what we had been waiting for, for five years.
"After hearing the news [about the prom cancellation] we were all extremely disappointed.
"We had no idea what we were going to do, or what was going to happen with our GCSEs or anything."
Rhian added that many pupils had already purchased expensive dresses and suits which would have been 'wasted', as they would have struggled to sell them on due to social events being cancelled across the country.
Referring to the new prom later this year, Rhian said: "We feel like it will reduce a lot of disappointment and a lot of disheartened people.
"It is something we can all look forward to, as we have all really just been thrown out of school with nothing.
"No real leavers' day, no prom, and the most important thing, which is no GCSEs."
• If you are a photographer, or if you have a photo booth that could be used at the prom, call Julie on 07503 950456.