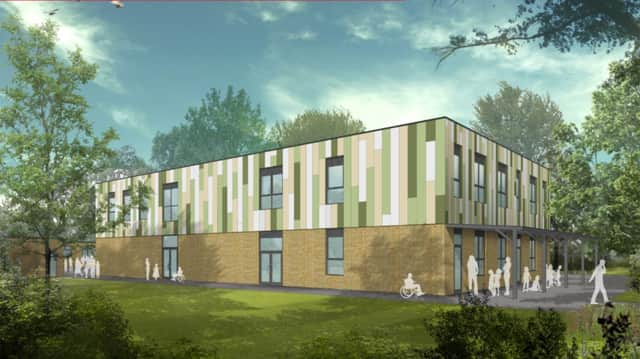 Lincolnshire County Council has applied to its planning department to create a new two-storey building including five classrooms, a science lab and an ICT centre as well as breakout rooms, staff and meeting rooms, a new hall, and changing and toilet facilities at Eresby school on Eresby Avenue.
It will also look to remodel an existing building to comply with statutory requirements and increase car parking and drop-off/pick-up space provision.
The build will be paid for by some of the £50 million the council has set aside to ensure schools can meet the needs of pupils in local communities.
Lincolnshire currently sees fewer than 30% of pupils with SEND needs attend their nearest school, with 80 pupils being educated outside of the county.
The authority says this has a negative impact on pupils, including reduced school performance, challenging behaviour, fatigue and poor engagement.
The hope is that with the proposed changes more than 90% of pupils will face shorter journeys county-wide.
Eileen McMorrow, senior project officer, said the development would enable a minimum of 84 pupils at the school.
"The new building will ensure there are appropriate classrooms and specialist teaching spaces for an enhanced educational offer," she said.
"The primary purpose is to improve and enhance the internal and external spaces to ensure the Eresby school has the facilities to meet all types of specialist educational needs and disabilities
"This development will mean children who live in the Spilsby area, who are attending a specialist school other than Eresby, can access high quality specialist education at their local school rather than having to travel long distances to and from school."
The Eresby School is a David Ross Education Trust facility and the authority is working with the trust on the improvements.