More than 1,600 extra pupils find themselves eligible for free school meals during pandemic
More than 1,600 children in Peterborough became eligible for free school meals during the coronavirus pandemic, figures show.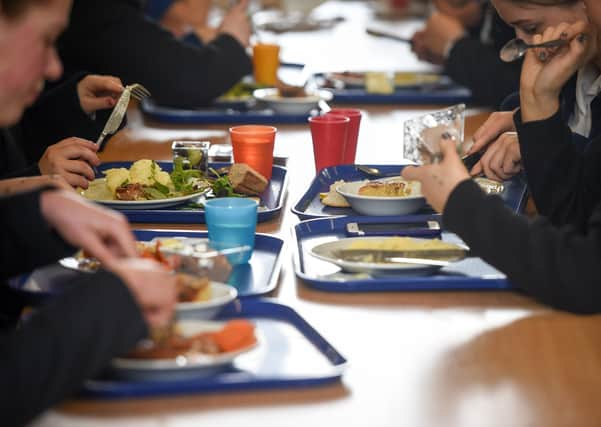 The Children's Society described the increase in eligible children as worrying and said the figures highlight the damaging impact of Covid-19 on struggling families.
Department for Education figures suggest that the pandemic led to a spike in the number of youngsters qualifying for free school meals, increasing from 1,407 in autumn 2019 to 1,630 in autumn last year. However, the proportion of those pupils stayed around the same year on year.
The data shows that nearly a quarter of all pupils in the area qualified for free meals - 8,742 in total.
The meals can be claimed if a low-income parent or carer receives at least one of a range of means tested benefits, including Income Support, income based Job Seeker's Allowance and Child Tax Credit.
Those studying remotely through the pandemic were provided with food parcels or vouchers.
In Peterborough 43 per cent of pupils at special schools, 25 per cent at state-funded primaries and 19 per cent at state-funded secondaries received free school meals.
Azmina Siddique from The Children's Society called for the scheme to be extended further to permanently incorporate low-income families that are not currently eligible, such as those with no recourse to public funds.
She said: "We know that the pandemic has had damaging consequences for struggling families, with many facing job losses and falls in income.
"Some have had to turn to the social security system for support for the first time.
"Even with this increase in take up, many low-income families are still missing out on free school meals support.
"It's vital that the Government does more to support families who are struggling to make ends meet."
Nationally, more than 1.6million children were eligible for free school meals in October 2020, up from 1.4m in January of that year.
They represent almost a fifth of all pupils and more than 300,000 of them, including those just starting school, became eligible after the first lockdown was announced in March 2020.
Over the same period in 2019 around 209,000 youngsters became eligible. The figures include those that may have been eligible previously but whose latest claim started since the first lockdown began.
A Department for Education spokeswoman said it was always likely more pupils would become eligible during the pandemic.
She added: "That's why we have ensured that throughout this period, schools have continued to accept applications for free school meals, providing meals to anyone who becomes newly eligible, including while pupils were learning remotely."
She said a range of scheme designed to support vulnerable families, including breakfast clubs for disadvantaged pupils, had been expanded.