Mr Fox retires after 18 years as St Michael's head teacher
Head teacher at St Michael's CE Primary School, Paul Fox, will be leaving the school at the end of this term so that he and his wife Alison can begin retirement together.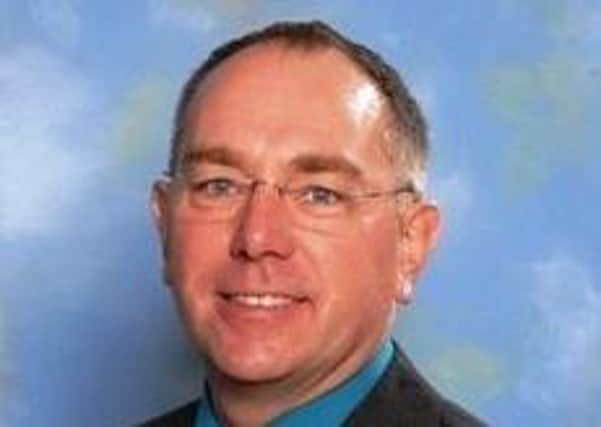 As reported in December, Mr Fox is one of the longest-serving head teachers in the area, having been at the helm of St Michael's for 18 years, and serving as deputy head for three years prior to that.
His total length of service at the school stretches to 27 years, starting back in 1993.
Mr Fox said previously: "My career is full of wonderful memories, but I believe the school needs a new direction and to look to find new partnerships to face the future.
"I have got to know so many people over the years that I can't walk through Louth without being greeted by someone connected with the school. To top it all, I have worked with the most wonderful colleagues, but time has caught up with me."
The school's chair of governors, Rod Baddon, told the Leader: "I would like to pay tribute to Mr Fox for his 27 year teaching career, building a successful and much-loved Louth community school based on his 'caring, learning and excelling' ethos.
"He was appointed here in April 1993. This cricket loving 'Man of Kent' made an impact teaching all age groups, running school sports teams and introducing the annual residential visits.
"Mr Fox has always believed in a wide curriculum to make school a complete enjoyable educational experience for children while maintaining academic success.
"Concerts, sport and a range of extra curricular activities play a very important part in school life and I know he is proud of the extra lengths staff go to make St Michaels special.
"Mr Fox has seen us through continuous change in delivering education, successful school inspections, steady expansion of a popular school, and finally navigating us through a pandemic!
"After a long and distinguished career, I think he deserves to call it a day.
"On behalf of generations of St Michael's children, we say thank you Mr Fox and wish him a very happy and long retirement."
• Miss Sarah Addison has been confirmed as the next head teacher at St Michael's.