Mr Motivator gives free fitness sessions to Sleaford school kids as celebs including Dick and Dom, Joanne Clifton and Mike Bushell queue up to cheer on hard-working pupils
Stars of the small screen have been queueing up to give hard-working pupils at a Sleaford school a lift during lockdown with a series of live fitness sessions online and video messages of support.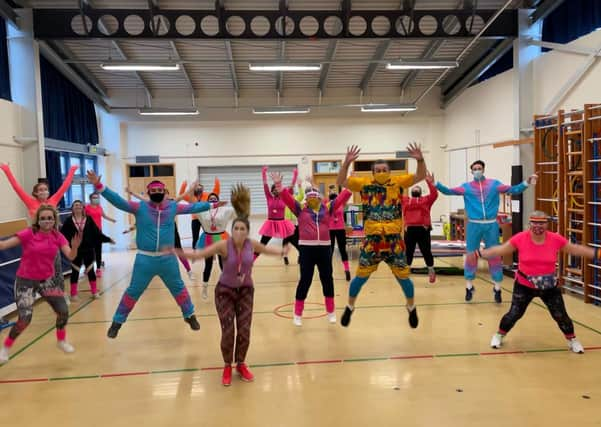 TV fitness, health and wellbeing coach Mr Motivator (aka Derrick Evans) has been invited by Sleaford's Church Lane School to provide a virtual workout via Zoom today (Wednesday) for 12 local schools, involving 2,500 local children.
The purpose is to keep families active and cheerful in the final week of home schooling.
This is just part of a drive to reward pupils at the school with an incentive to stick with their learning under lockdown, which has seen a string of celebrities willing to give up a bit of their time online to cheer on the youngsters.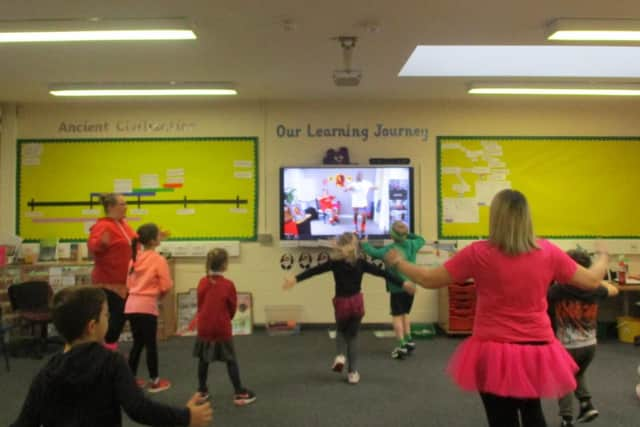 Headteacher Callum Clay explained: "With home learning difficult for everyone – both parents and children – we wanted to give children a wider opportunity and more people have time to give during lockdown. So as staff we thought it would be nice to reach out to somer celebrities to send a message to children at home or give them a boost instead of just sitting in front of a screen doing the usual lessons."
He explained: "We have had nine authors read to us and do talks. We have had former Strictly Come Dancing professionals Robin Windsor and 2016 Glitterball winner Joanne Clifton do virtual dance classes with us and two PE sessions with Mr Motivator– my personal favourite!"
Mr Clay said the first session was last week when they joined in with an online session by the TV fitness coach organised by Wrangle School, near Boston, whose head, Matthew Petch, used to teach at Church Lane. Staff got into it too, dressing up in brightly coloured clothing for the session and encouraged children to do the same.
After completing his free online fitness session with the schools, Derrick told The Standard that he had responded to the first approach from Wrangle School four weeks ago, wanting to lift the spirits of the children in school and at home, with a routine full of fun and laughter. That first session saw over 3,500 children involved, he said.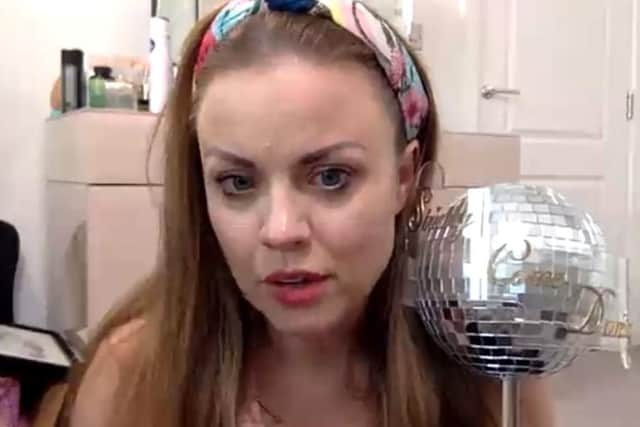 Derrick said: "The word spread and before I knew it I was in contact with schools all over."
It has generated fantastic feedback from parents and teachers and created a buzz among the youngsters.
Having burst onto our screens with GMTV some 30 years ago, the 68-year-old said it has been something of a resurrection. "Parents may have watched me or been put in front of TVs by their parents and here we are full circle."
Admitting that he had hated PE as a child, doing star jumps and running across cold fields, the spandex unitard-clad instructor said his tactic has always been to make fitness so fun, full of dance and colourful you hardly know it is exercise. "Anyone who does my exercises will sweat but the only aches they will have are from laughter muscles," he joked.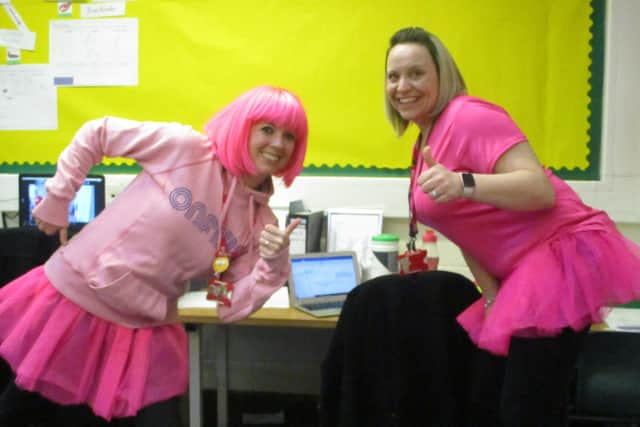 He said: "The children have been great. On Twitter it is non-stop how much fun they have had and loved it. Even the teachers get involved by dressing up ansd a headteacher today said it really lifted the spirirts of the school."
Having had a fortunate life, Derrick said he just wanted to 'pay it forward': "I would never think of charging the schools, but they can donate to our charities - no pressure."
Derrick has more schools to coach over the next couple of weeks and has also been doing free online classes inviting donations to homeless charities. He has also put together a team of 'motivators' to set up clubs as an alternative to the corporate world of gyms.
Last year Derrick was approached to give motivational wellness sessions to dozens of companies for staff on how to cope with the pandemic, leading to him getting up early in the morning to do online broadcasts to India, Australia, Europe and the USA.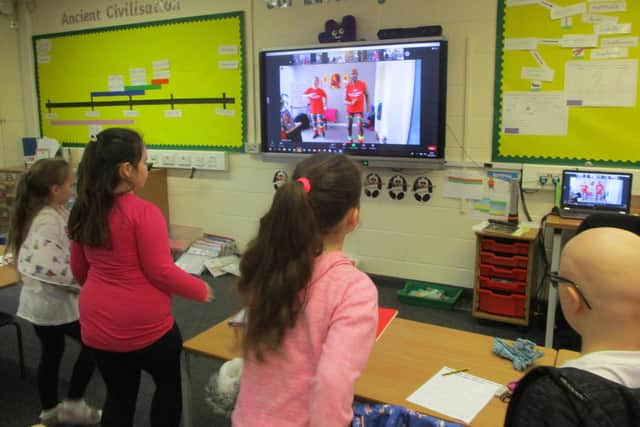 He said: "The message I gave out from 1993 on GMTV is even more relevant now - people are living longer and they need to be more active and this last year nothing else really matters as long as you have a roof over your head, food in the fridge and you have love. You only get one life - it's up to you to make it good or bad."
You can learn more about destressing on his Instagram page or go to: http://www.mrmotivator.com/welcome/
Mr Clay said staff talked to the children about who they would like to hear from before engaging with the celebrities via social media, with some of them kindly responding. He said it offered different experiences and boosted morale in this difficult time, offering something for the pupils to aspire to.
BBC sports presenter Mike Bushell gave a 'shout out' video message, as did Paralympic winning cyclist Sam Ruddock and children's TV presenters Dick and Dom.
Look North anchorman Peter Levy agreed to do a question and answer session about his job with students online and mentioned them on his news broadcast later. "He is a really good guy to talk to and had a lot of interesting stories," said Mr Clay.
On Monday they linked up with a local radio station to learn about broadcasting.
"Zoom has allowed us to access people like never before and we can try to do more of these types of events in future," he said, adding that it was also a valuable, cost-saving tool for staff training courses and conferences.