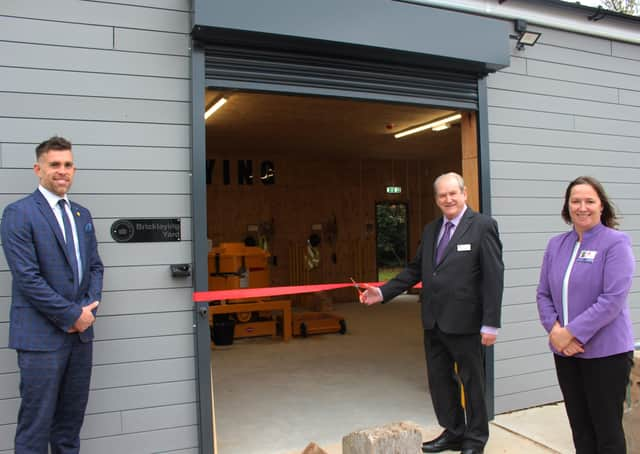 The resource has been added to the Ruskington campus of St George's Academy in response to a surge of interest in construction at GCSE and beyond. It has taken nine months to complete the project and cost just under £70,000.
Vice principal Claire Crawshaw said: "Year on year, we have noted how the construction course was over-subscribed and immensely popular. The Sleaford campus's Construction Academy was unable to cater for demand in both Key Stage 4 and Key Stage 5 lessons, so the idea was borne to invest in our students and the future of this popular subject in building a further facility at the smaller Ruskington campus."
The school credited technology and construction teacher Mr Tom Mitchell for project managing the facility.
"He has been instrumental from planning, to sourcing industrial equipment and machinery, to getting the workshop ready for the students to use," Mrs Crawshaw said. "Mr Mitchell has taken great pride in the venture and was delighted to start teaching his students all he knows. The students were keen to start their practical lessons and begin building in the brickyard.
"Students who take the Construction course then have an opportunity to continue this into the Sleaford Joint Sixth Form and really set themselves up for a future in this sought after job market sector."