Ofsted praises 'vibrant' nursery school in Boston where staff go 'above and beyond'
A nursery school in Boston has been praised by the Government's education watchdog following its first inspection in almost seven years.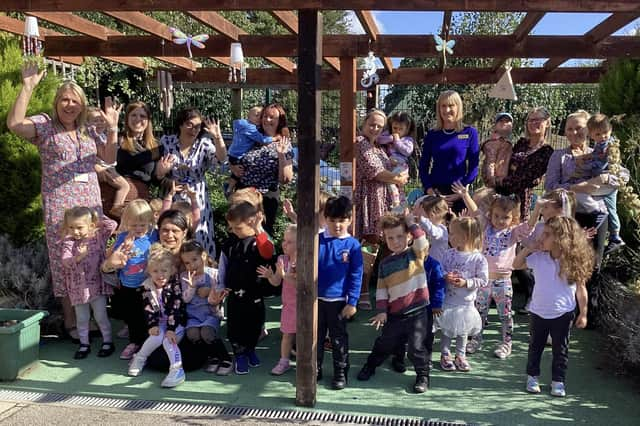 'Good' was the rating given to the school in its last full inspection. This took place in 2013 and was followed by a short inspection in 2016, which found the school to still be worthy of the rating – the second highest of the four ratings available to inspectors.
Following this latest inspection, Ofsted notes that there is enough evidence of improved performance to suggest that the school could be judged as outstanding if a full inspection was carried out now.
"Children love coming to this vibrant nursery school. They enter school with smiles on their faces and settle quickly. … Adults help children to be inquisitive, confident and resilient learners."
"Staff go above and beyond to make children's learning meaningful. … Children are safe and happy as they excitedly explore the inspirational learning environments."
"Whatever their starting points, children are exceptionally well supported in their learning. Staff are experts in understanding the needs of the children. They have high expectations of children's learning and behaviour. The excellent start that children receive at Boston Nursery School ensures that all children thrive. Children are fully prepared for the next stages of their education."
"Children's behaviour is exemplary. They listen well to adults and are kind and caring to each other. Adults are wonderful role models for children. They show them how to be respectful and considerate."
"Parents and carers are overwhelmingly positive about the school. They describe the school as 'an exceptional school where children flourish'."
"Children, including those with special educational needs and/or disabilities (SEND), make super progress. Children's additional needs are identified quickly. Children receive the right support to help them make progress. Activities are specially designed for children with SEND, such as the use of attention and engagement buckets. Children with SEND blossom and succeed alongside their peers.
In addition, under 'what does the school do well and what does it need to do better?', no areas for improvement are given.
Head of school Kathryn Hutton said the school was 'delighted' with the feedback received.
She said: "We are very proud of our children, our parents and our staff for working so hard and with such professionalism to support our pupils be as ready for school as they can possibly be."