Parent's fury over Skegness Academy's new earring rule
A 15-year-old student has returned to Skegness Academy after being suspended for two days over the school's earring policy.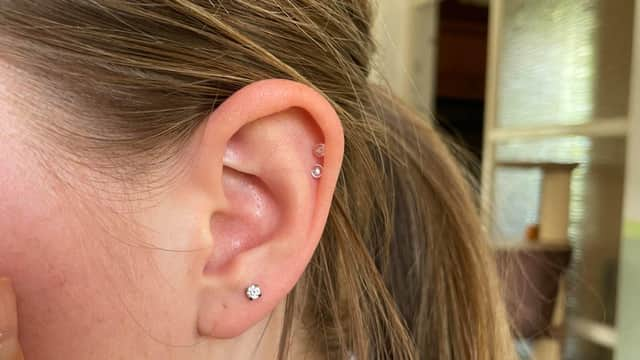 Neil Roby, the Year 11 student's father, said he was furious when he heard his daughter, Olivia, had been suspended over the plastic retainers she was wearing iin the Helix area of her ears.
Mr Roby said it had been 'the school's policy for four years' that students with piercings, apart from two studs allowed on the earlobe, should be relaced with plastic retainers.
He said Olivia had her hair down when she returned to school on Wednesday and had no problems at the morning uniform checks held by staff in reception.
However, on Thursday she had her hair tied back and the plastic retainers were spotted.
"Olivia was asked to join other students in a classroom who also had uniform issues," said Mr Roby.
"She was asked to remove the plastric retainers in the Helix area of her ear but she stated her case that they had been allowed for the past four years – a rule to which he has adhered – and refused.
"As a result she has been suspended for 'persistent, disruptive behaiour'.
"This is her GCSE year and she has already suffered the disruption of the Covid-19 pandemic and several changes of head teacher.
"This is a new rule and I think a petty one. I think it is outlandish that this suspension will go on her school record."
A spokesperson from the Skegness Academy said: "We set the highest expectations in every part of school life to ensure all pupils can achieve their potential.
" As part of this, we recently updated our behaviour policy, which includes uniform expectations. We appreciate this is a new policy and are continuing to communicate with our families and pupils, providing the necessary support as needed.
"While it would be inappropriate to comment on individual circumstances, we would like to reassure our entire school community that we will continue to maintain our high standards to ensure every child has access to the best possible education and is empowered to fulfil their potential."