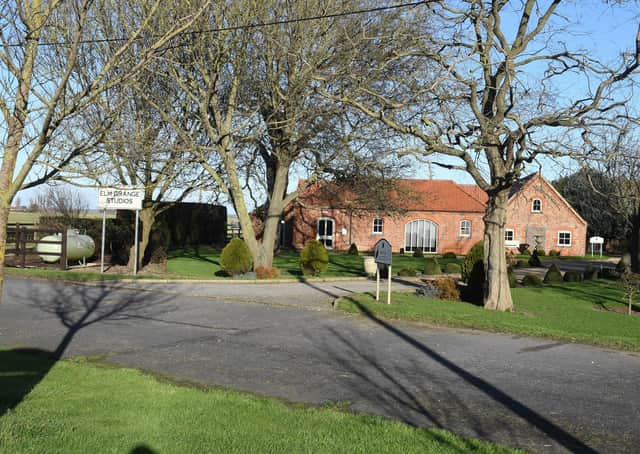 Time is said to be of the essence to Build A Future, which currently has special school facilities in West Ashby, near Horncastle and at Hubberts Bridge, near Boston.
Bosses are applying to convert the vacant business units at Elm Grange, East Heckington, off the A17 to develop the special independent school for students aged 11 to 16, as they urgently need to move.
They explain: "Currently the school operates from a sub-standard building at Hubbert's Bridge which is leased, but only until 2021, so the requirement for planning and the necessary preparatory work is already urgent.
"This site presents a unique opportunity to deliver an excellent environment for SEN, SEMH, and EBD learners aged 11 to 16. The move from the current location will create opportunities to deliver a much improved environment for children from across the county in a centre for learning excellence."
Pupil numbers are intended to be 60, but capacity would allow this to increase eventually to 80. Staff would number 20 at any one time, according to the applicants.
The pupils will arrive from all over Lincolnshire in taxis, usually three to a vehicle, for 9am and depart at 2.45pm. Staff would be on site from 8am to 5.30pm, they say.
Founded in Woodhall Spa 18 years ago then moving to new premises in West Ashby 10 years ago, Build-a-Future has grown and developed over the years. Working with thousands of Lincolnshire's young people and adult learners, they pride themselves in producing excellent results through high quality education and developing students for their next steps in life.
The property comprises three buildings set in almost a hectare of grounds. These are barns converted into offices over 20 years ago, a large garage and a substantial agricultural building.
They plan to use the barn and garage for teaching and administration. The large agricultural building will be demolished prior to opening the school and the site and grounds redeveloped for outdoor play, sensory garden and horticulture.
The entire site will be fenced and electric gates provided for security to prevent pupils wandering off.
The applicants predict vehicle movements will reduce from 200 to 136 a day and the school will only be open 38 weeks a year.
They add: "The pupils who will attend do not live in any one locality and come from across the county, it is obvious that a site in close proximity to pupils is just not possible.
"The fact is that wherever the school is located the pupils will have to be brought to and from by car - public transport is not an option. In turn this suggests that a site within an urban context would be unhelpful, adding to town centre traffic. Thus Elm Grange is in an excellent location centred on the geographic area for the catchment of the pupils who attend the school."
There have been no objections so far from consultees.
The applicants state that changing shopping/working/travelling habits mean that Elm Grange is unlikely to be used in the same way again. Instead, the school expansion would mean added jobs and trading with local companies.