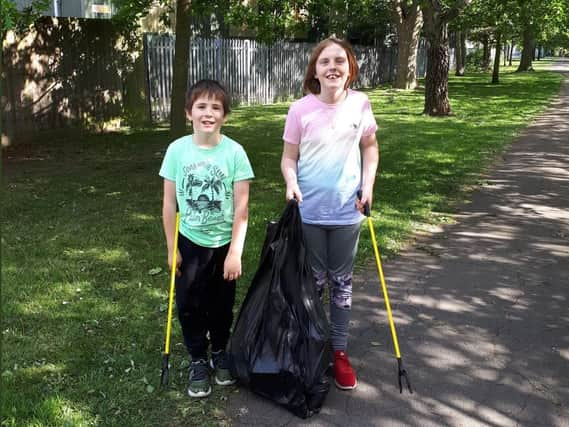 The seven-year-old Richmond School pupil nearly filled a bin bag with litter in the George Street area of the town.
"In these unprecedented times, we think it's amazing that these pupils have been using their outdoor exercise time for the benefit of our community.
"They are really displaying the #TeamRichmond Ethos and we are very proud of them.
"Mum is one of our key workers working at the Tesco store in Skegness and as a family we feel they are brilliant role models for not only our pupils but for the whole area.
"Thinking of others can be difficult when we are all out of our depth and struggling to do the right thing. Give this mum a medal!"