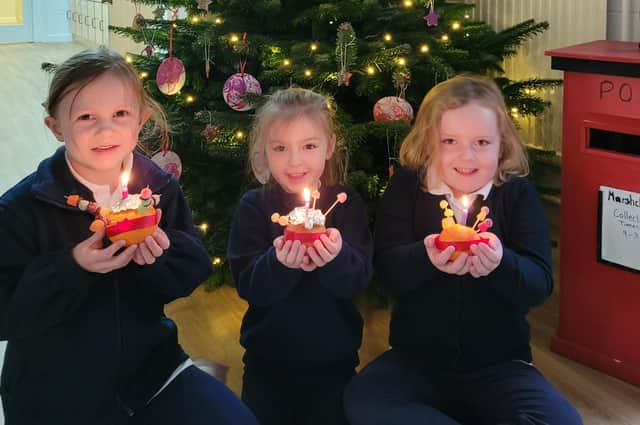 Some of the delighted pupils with their Christingles earlier this month.
The pupils made Christingles using an orange to represent the world, and a candle to show Jesus as the light of the world.
The red ribbon represents the blood of Christ, and the dried fruits and sweets skewered on cocktail sticks pushed into the orange represent the fruits of the earth and the four seasons.
One pupil, Jamie, said: "Making the Christingles was fun because we got to eat some sweets!"
When the candles were lit, the children thought of the coming of Jesus at Christmas and prayed that other children would have a special Christmas.