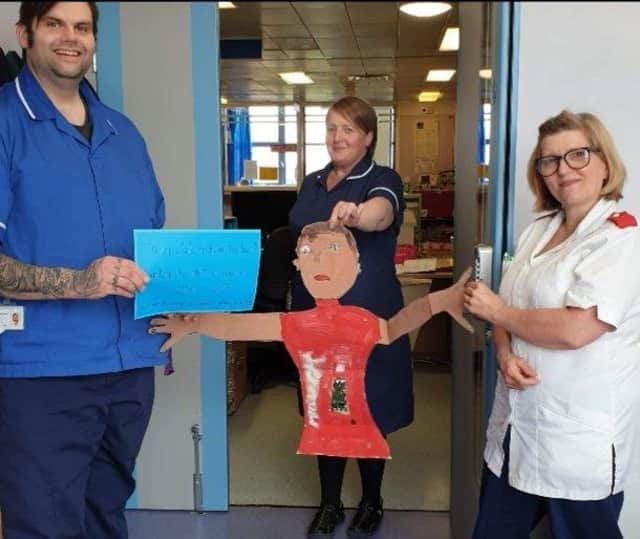 Pupils from Staniland and Carlton Road Academies, both part of the Boston Witham Academies Federation (BWAF), came together to produce large pictures of people with arms outstretched.
They are now at the Respiratory Ward and Children's Ward at Pilgrim Hospital.
The children from Staniland also made some special treats for local care home Mayfield which children visited, maintaining social distance rules, to drop off.
Deputy Headteacher of Staniland Academy, Kerry Carr, said: "The pupils wanted to let the staff at Pilgrim 
Hospital know how much they care, so they made them hugs!
"This week they have been busy sewing some treats for local care homes to spread further happiness to our community. The children are all very thoughtful and caring - and along with staff have been extremely proactive in spreading joy to others.
"It is great to be able to now say that our school is handing out hugs and providing rainbows at various wards within Pilgrim Hospital."
Headteacher of Staniland Academy, Rachel Hydes, said: "Supporting the community in any way we can is so important to us, especially during this difficult time we all find ourselves in. We are so proud of how well our pupils and families are coping - and will continue to distribute our smiles and thanks.
"Each week our children and staff have completed various projects to send our thoughts to families at home, as well as to key workers who are working extremely hard for all of us."