Pupils who are in school enjoyed a snow day on Monday
Although some schools across the county were forced to close their doors completely as snow caused problems on Sunday night into Monday morning, most in Boston kept their doors open.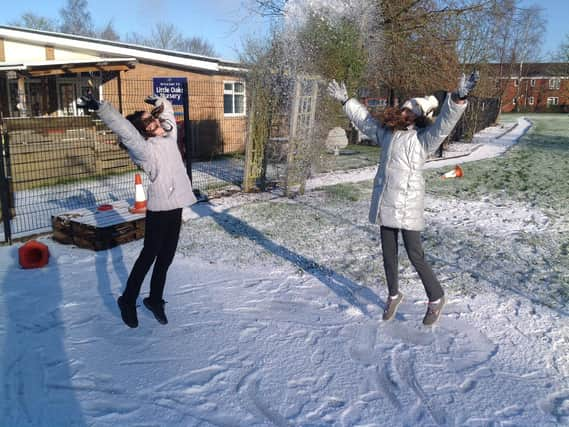 Most pupils are being kept at home anyway under current lockdown regulations but key workers children continue to come in.
Those that were in class enjoyed snowman competitions and snowball fights as the pupils made the most of the snowfall.
Wyberton Primary and St Nicholas CofE Primary were among those sharing pictures of their children having fun.
Some even made use of the snow as an unusual whiteboard to do their calculations on!