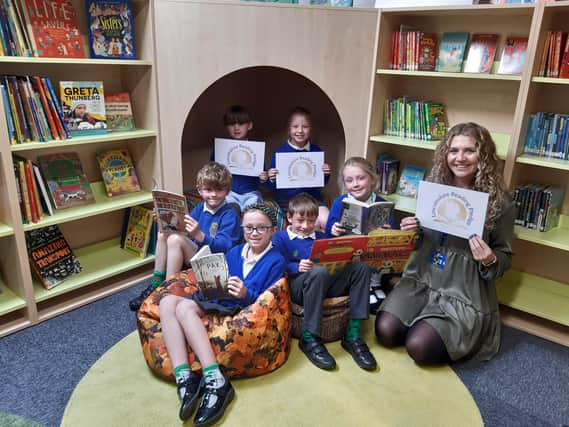 ​Grimoldby primary school have just received the first Gold Award in the county for the 'Lincolnshire Reading Pledge', an initiative by the Witham St Hughs English Hub, which aims to ensure every child becomes a confident, fluent, and enthusiastic reader, regardless of their needs, background or ability.
The Gold Award, the top level of the Bronze, Silver, and Gold levels, requires the participating school to check off a number of requirements to pass this level, including having a RfP (reading for pleasure) Parent Group or Committee, developing a designated RfP page on their website, and creating a community RfP area inside or outside of their school for parents, children and the wider community to access high quality books.
The school had their library completely redesigned in 2021, which has been stocked with hundreds of new books, and the school council also helped to buy more non-fiction books for KS2 that were requested by the children.
Teacher and Reading for Pleasure Lead at Grimoldby Primary School, Rebecca Oliver, said: "Walking around our school and speaking to pupils, it is clear how much we value and love reading as a community.
"There has been a buzz about reading since we started our journey with English Hub and it has never stopped!"