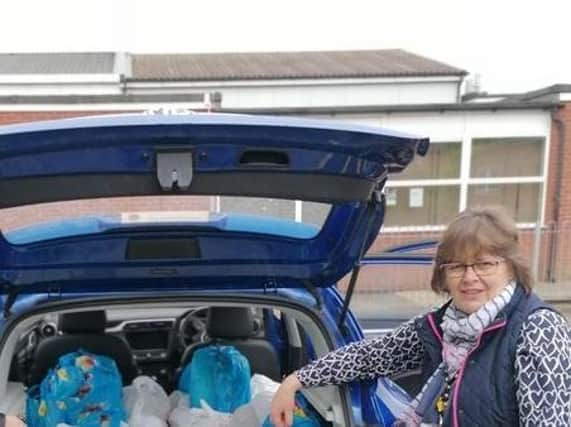 Many of the area's schools have adopted a voucher scheme worth about £15 a week per child. The PM has said the £120million Covid Summer Food Fund is 'one-off' recognition of the struggles families have faced as the coronavirus lockdown.
However, every Wednesday from the first week after the Easter holidays food parcels containing nutritious ingredients for five 'staple' lunches, including a weekly recipe, go out from the Richmond School thanks to a team of teachers and volunteers who have been drafted in to help.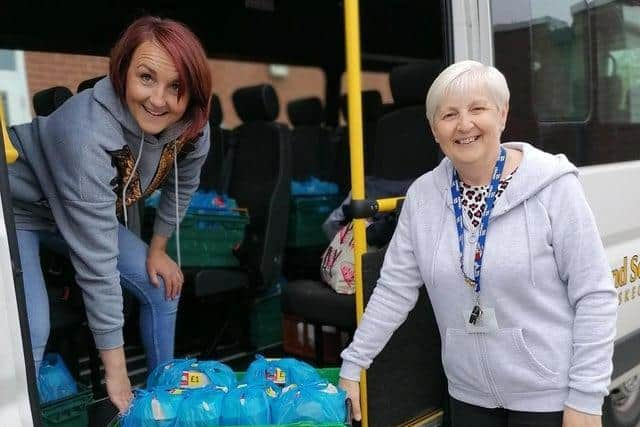 "It was important to us to make sure the children who qualify for free school meals had nutritious food," said headteacher Caroline Wellsted.
"It took a few weeks to set up but has been very successful.
"We teamed up with First Meals from First College, who provide our school dinners, and the Fair Share Scheme at Tesco.
"Parcels have included milk, bread, pitta bread, wraps,fruit, vegetables and fruit juice and the ingredients for a recipe.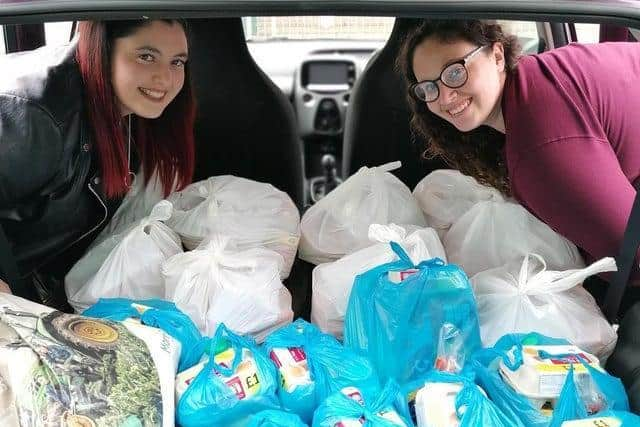 "For deliveries we have had four members of staff and two volunteers, who are split into three zones.
"The reaction from parents has been very good and we are so grateful to everyone, including Ann Russel, at First Meals, for their hard work."
Since Years One and Six returned to school, the meals have continued for the other years who are still homeschooling.
What happens during the school holidays rests on Friday's government announcement on meals provision during the summer holidays.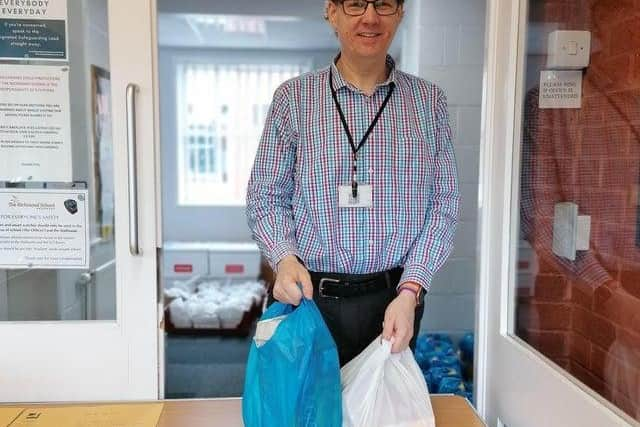 "We may well revert to the voucher scheme during the holidays but we will make that decision in the coming weeks," said Mrs Wellsted.
"Our staff need a holiday too and we have to take that into consideration."
Meanwhile, Year Five are due to return to school on Monday, June 29.
Mrs Wellsted said: "We are delighted to be welcoming them back. Since Years one and Six returned we have increased numbers from 60 to 90 which we are very pleased about.
"Parents have been very supportive."