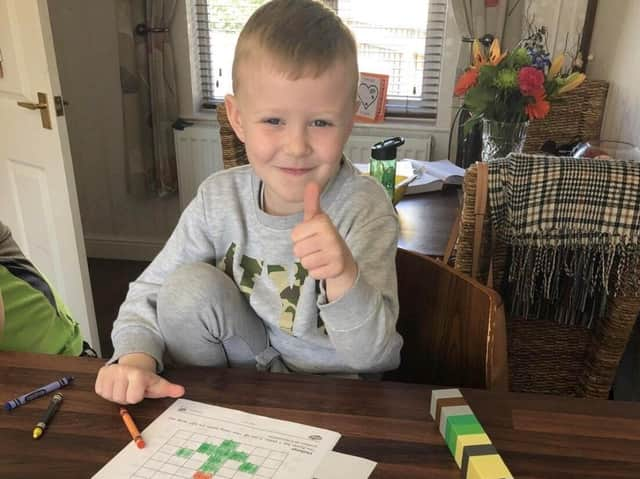 Teaching staff at the Richmond School in Skegness prepared work packs for all pupils to complete at home and they also have a system of updating contact daily between parents using Class Dojo..
Joanne Hazard, of the Richmond School, said: "We would like to say thank you to all our wonderful staff teams who have been looking after the key worker children from our school.
"They have been creating a large rainbow for the outside of the school.
"We would like to tell our local community that we are thinking about everyone.
"The children wanted to make the rainbow to brighten up people's day."
Mrs Marie Lake, Year 5 teacher and assistant head, is in daily contact with her pupils.
Some pupils have been making the most of the sunny weather by completing their schoolwork outdoors, including planting seeds to see how they grow.