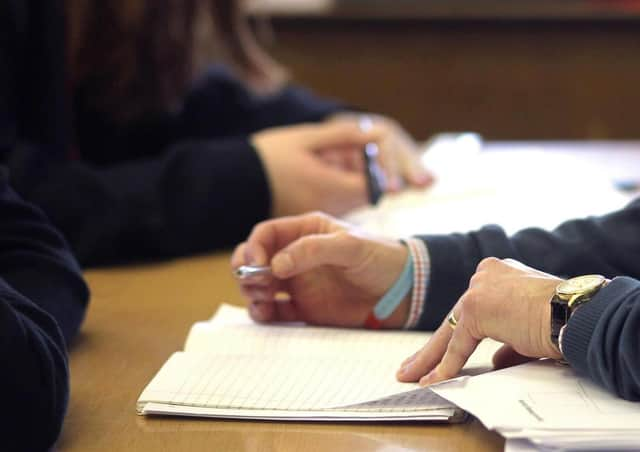 The ten students will be taught at the Upper Campus, while the Lower Campus will be closed.
A further six students are being taught at Somercotes Academy.
Both schools are part of Tollbar Multi-Academy Trust where, in total, just under 80 children are being taught in classrooms across seven schools.
Strict provisions have been put in place to protect students and staff.
The Trust is operating a rota system, using a small number of staff daily.
All students and staff will be kept at least two metres apart, with students being given appropriate work to complete and activities to undertake.
Hand sanitisers are available in each classroom, with only one toilet area in use. Students are observing strict guidelines on washing hands frequently.
David Hampson, Chief Executive of Tollbar Multi Academy Trust, said: "We are keen to provide provision for key workers who are essential in the response to the coronavirus pandemic. The safety of my staff and students is absolutely paramount and we are taking every precaution to ensure that we can all remain safe throughout this period of uncertainty.
"The number of children returning to school today is less than we expected, and I hope this is a sign that people are taking this situation very seriously.
"The number of children still in school remains small. However, I do ask people to please only send their children into school if one or more of their parents are key workers and there is no other means of caring for their child safely at home.
"This is a very serious situation and we are determined to do our best to limit the spread of this virus by adhering to Government guidelines and protecting everyone in our care to the best of our ability."
Students who remain at home after the Academies closed on Friday have been sent lengthy letters explaining how to access work in the coming weeks.
Information is being continually updated on the Academy websites, and urgent messages will continue to be sent via the parent app.
For students on free school meals, the Trust has made special provision for them to collect packed lunches three times a week from each school.
The food will be provided by caterers Aspens, and information on when and where to collect it from has been detailed in the letters to parents.
Mr Hampson added: "We do not want to see any family disadvantaged as a result of this unprecedented situation and we will do our utmost to ensure that children continue to receive free school meals."