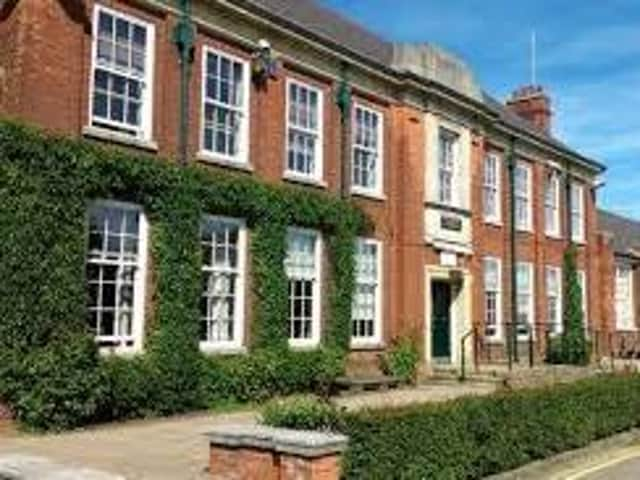 Town councillors had written to the David Ross Trust to respond to the consultation, which proposes a reduction in the PAN from 132 to 120.
It is also proposed to close the boarding facility at Wainfleet Hall.
The consultation continues until April 19, but the "passion" shown by Skegness Town Council for the town's grammar school resulted in a special meeting of the Trustees "to consider responses".
Stuart Burns, Chief Executive Officer, David Ross Foundation said the importance of the grammar school to the town came through strongly and the Trust "naturally share that view".
"I would like to clarify that a firm decision had not been made at the point of consultation and the intention was that a decision would only be made by Trustees once the consultation had completed, and we had considered all responses," he said.
"As a school and a trust, we have made a huge effort to provide the highest quality of online and remote provision during these times and also placed safeguarding, mental health and well-being at the very top of our agenda, making many thousands of calls home to advance that cause.
"Historically, Skegness Grammar School has struggled to achieve 11+ entry numbers of close to 120 and therefore at this stage the question of 120 or 132, or even one day perhaps 150, remains something of a moot point.
"The school's entry numbers have tended to be around the 100 mark, and further back in time, somewhat lower."
Mr Burns said this was down to a number of factors,including the number of grammar school places available in this part of Lincolnshire and also the number of children passing the 11+.
"Settling the PAN at 120 would provide stability of the quality of educational
provision and the secure financial planning of the school," he explained.
"This is because having classes of 30 or near to 30 enables us to use available budget to the maximum benefit.
"However, your point that as many children as possible should have access to the best, highest quality education is absolutely in line with our thinking too and the very last thing we would want is a situation where children in Skegness and the surrounding area could not access that.
"We feel that our work around reaching out to all young people in Skegness, offering places at 12+, 13+, 14+ and 16+, with special arrangements for the disadvantaged, is testimony to this.
"We agree with you that education has suffered nationally and regionally as a result of the fallout of Covid-19 and the impact on consequential closures or restrictions on education.
"As a result, we will regrettably be consulting on the future of our Skegness Grammar School boarding facility at Wainfleet, which has only had a handful or two of students, almost entirely from outside of Lincolnshire and indeed the UK over the recent couple of years.
"Partially due to COVID-19 this facility has become financially unsustainable for us to continue, with no applications from boarders for the next academic year. We do value the opinions of our stakeholders, and the Town Council is clearly very passionate about this topic.
"Our Trustees met on February 22 to consider responses and having considered your points, Trustees agreed that the PAN at Skegness Grammar School will remain at 132."
Coun Dan Kirk said he thought this was a 'really good letter' and it was nice to see the the Trust was not reducing PAN numbers.
However, the question was asked why the school was not attracting boarders.
Coun Steve Kirk said it was once ranked 8th in the country and was now only acknowledged as one of the best in Lincolnshire.
However, he said knew Wainfleet Hall when it was a care home from his days as an electrician and it was a 'big old building' with high overheads.
He said: "Closing the boarding facility is clearly a business decision and hopefully it will allow the school to put more resources into education."
The consultation continues until April 19. Details of how to respond to this consultation can be found here.