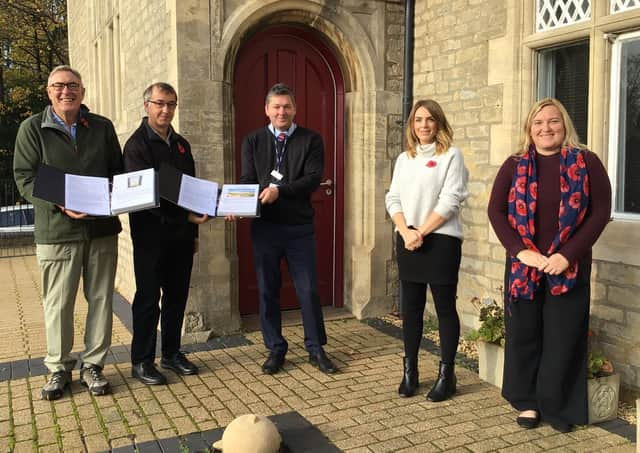 John Dale and his sister Linda Bayley, have been researching old Sleaford Gazette reports on the 72 former William Alvey School pupils who died in the First World War.
It was presented for the school's Armistice Service when Mark Bamford from Sleaford Museum also attended having assisted in the research.
Headteacher Stephen Tapley explained: "We have simple war records for most of the children who went on to fight and then unfortunately die in the First World War, but John has found much more personal, interesting and intimate records."
Mr Tapley said they have carried out an incredible amount of research into the lives of the former William Alvey boys.
They are commemorated on the Project 72 memorial at the front of the school.
John presented the school with an expanded record of the Project 72 fallen which includes, personal letters to and from the front as well as letters of condolences from the officers the men were serving under in France.
John and Linda have also made a similar file for Mark Bamford, but for all the old 'Sleaford Boys' who suffered a similar fate.