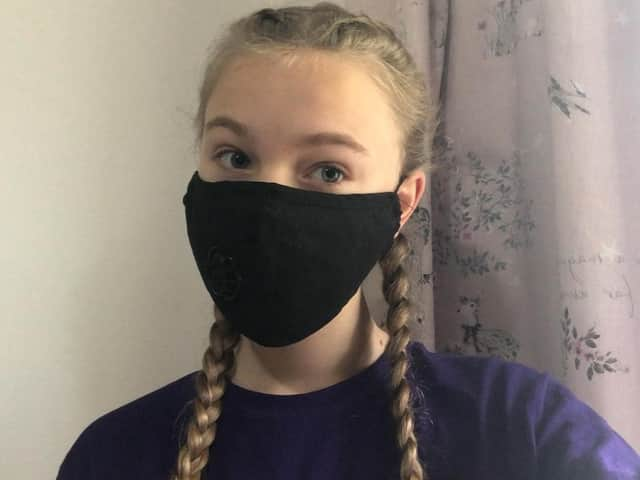 Teachers' unions reacted with dismay at the guidelines which state if there a local lockdown in an area with significant numbers of infections, schools could have to bring in a rota system for students who would spend two weeks in the classroom and then a fortnight studying online at home.
The Department for Education guidance does not apply to primary school children, as scientific evidence indicates they "play a limited role in transmission".
Both Skegness Grammar School and Skegness Academy have said the safety of both students and staff has been a priority in forming the strategy for returning to class.
One of the issues has been guidance on the wearing of masks.
New principal Jude Hunton, in a letter sent to parents and has been seen by the Skegness Standard, says that the school will "now request staff and students to wear masks when moving around the school in corridors and communal areas".
The letter states that 'communal' includes queuing for the canteen and toilets, and explains: "We have carried a number of risk assessments: the narrow corridors and other issues linked to the age of the building mean we are deciding to adopt this additional mitigation."
However, it goes on to say: "For both students and staff, masks need to be plain and neutral in colour (white, light blue, navy blue or black). Masks must have no patterns, logos, pictures, extreme colours or anything that draws attention to the wearer.
"With the use of masks already in the community, we will assume that families and students have their own to use."
Rhianna Wilson, a student entering Year 10, has spoken out against this policy: "Masks are not an aesthetic, or part of a uniform, they are for our safety.
"If Skegness Grammar would rather us not wear a mask and increase our risk of getting COVID-19 because we're wearing an 'inappropriate colour', then it shows how it was never about our safety.
"I haven't been to many shops over lockdown, but from the places I have been to, pretty much all of the masks are colourful and/or patterned.
"Forcing students to wear plain ones may be hard as they are no as accessible due to high demand. These masks are sometimes also more expensive and oriole may not be able to afford them especially if they are disposable ones."
Asked on her thoughts about going back to school, Rhianna said: "I'm not worried much in terms of health risk.
"Of course, there's always going to be a small risk but there is with everything.
"I really don't think they can control it but the measures they have taken seem to be good enough. It's going to be very different."
Another student, Cloud Harney-Romero, said: "I think it's exciting we are going back after being off for so long. A lot of us are very worried about how this time has affected our learning which is why I'm happy to be back."
Skegness Academy says as well as following the latest government and Public Health England Advice on returning to classroom, it has conducted its own risk assessment.
A spokesperson for the Academy, said: "Ahead of reopening, the Academy has been deep cleaned; sanitation points have been installed around the Academy, including hand sanitiser and disinfectant wipes in every classroom; and the frequency of cleaning routines has been significantly increased.
"In keeping with government guidance, pupils have also been arranged into year group bubbles and classrooms rearranged to ensure we can maintain social distancing while providing the very best education possible.
"We appreciate this may be an anxious time for some parents, pupils and staff, so we are maintaining regular communications with them to keep them updated on all relevant developments and reassure them that we are doing everything possible to provide a safe and supportive learning environment."