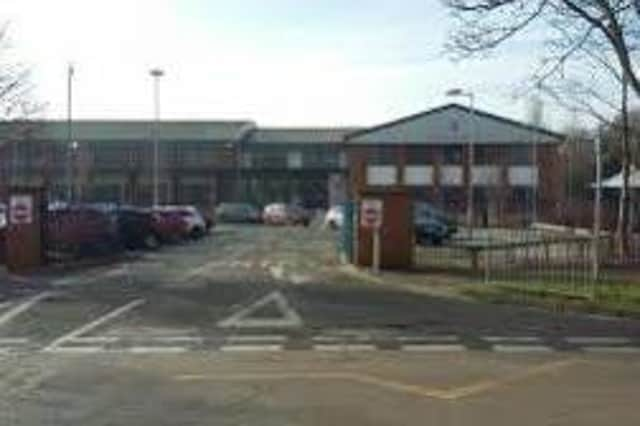 In a document sent to parents that was shared with Lincolnshire World, Year 9 students have been asked not to return to classes until Monday, January 17, due to "staff absences".
They had been due to attend school yesterday (Thursday) for Covid testing, ready to start the new term today (Friday).
The news comes as new government guidelines are introduced calling for 'face coverings' to once again be worn in class to limit transmission of Covid-19 and keep schools open.
However, the letter states: " As you may have seen in the news, the impact of staff absence on many schools and other institutions is causing leaders to put in place temporary measures, such as partial closures.
"Workpacks will be available for collection on Friday from the main reception.
"Unfortunately, due to staff illness, we are unable to operate a full timetable of online lessons via teams.
"If the staffing situation does not improve we may chose a different year group the week beginning Monday, January 17,
"The situation is being reviewed on a daily basis and we will keep you informed regularly.
"Ensuring the health and safety of our students, staff and wider community is essential."
A spokesperson for the Skegness Academy told Lincolnshire World: "The health and safety of our pupils, families and staff is our absolute priority, and while we all navigate the challenges of Covid-19, we are continuing to work hard as an Academy to ensure our entire school community is properly supported.
"We take our duty of care extremely seriously and every decision is made with the best interests of our pupils in mind. Due to staff shortages, linked to both Covid-19 and other illnesses, we have made the difficult decision for Year 9 to learn from home next week.
"Pupils will learn from a specially prepared pack of work to ensure they have the resources they need.
"This is the case for many schools across the country at the moment and throughout the pandemic; our team of dedicated staff has brilliantly supported our pupils.
"We will continue to be in regular contact with our pupils, parents and carers and provide further updates and information as it becomes available.
"Thank you to our community for your ongoing support, understanding and cooperation."
Skegness Grammar School had had no confirmed cases of Covid-19 and so had not had to introduce any further changes at the time of going to press.
A spokesperson said: " Students have been magnificent.
"We've had calm and sensible behaviour."
At the Richmond School, pupils and staff were also adapting well to the new legislation.
Joanne Hazard said: "We have been in year group bubbles again since the beginning of December.
"Pupils and staff have adapted well to the changes, which we got used to previously.
"Head Teacher Mrs Caroline Wellsted wanted us to quickly adapt as safety of the pupils and staff was her priority.
"We all enter through our individual fire doors and exit the same way.
"We now do our Friday Celebration Service online. This is due to year groups not mixing in the hall. In addition we have separate play times.
"The pupils as before adapted quickly and happily to the changes. They have proved themselves to be very adaptable and follow the new guidance well."
According to the latest government statistics for East Lindsey for January 6, 264 new people had a confirmed positive test result for Covid-19.
A total 23,243 people had been confirmed as testing positive in East Lindsey - up from 22,979 on Wednesday.
*Have your children been impacted by a similar situation at their school? Are you concerned about your children going back to school as cases of Covid-19 continue to rise in the area? Email your comments to [email protected]
First photo is class teacher Alice Sharp with her Early Years Foundation Stage pupils.
Second outside EYFS are Teaching assistants Beckie Millar and Rose Pacey.
Third is teaching assistant Connor Ratcliffe with Year 2 pupils in their After School Club Bubble.
Fourth is teaching assistant Lisa Moore with pupils from Year 3.