Three-week kindness campaign launched by Sleaford school
A Sleaford secondary school has launched a three-week kindness campaign for pupils and staff.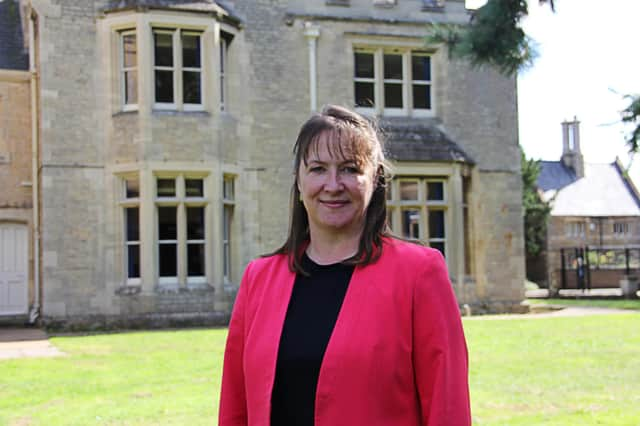 Using the slogan 'In a world where you can be anything, be kind!' St George's Academy is running the campaign over the last few weeks of this term ahead of the launch of a new, simpler and consistent Code of Conduct and Ladder of Consequences in May.
Principal Laranya Caslin explained in a letter informing parents this week: "This is our 'Kindness Campaign' and being kind will feature heavily in the new Code of Conduct.
"It will not have escaped your notice that society is fraught with tension in the current time and people's mental health is not as robust as it was pre-pandemic, pre-cost-of-living crisis, etc.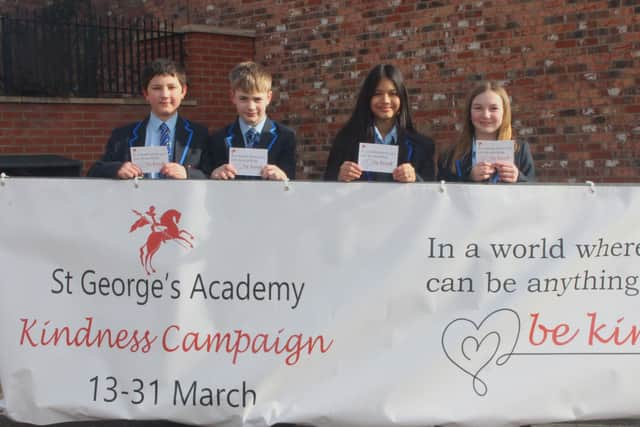 "What you may not be aware of is that kindness can not only make a big difference to the recipient, it actually supports the positive mental health of the person undertaking the kindness. Indeed, kind people are happier, healthier and live longer!"
She said there is much evidence to support this and those wanting to find out more may find this website useful: Kindness matters guide.
"At St George's Academy, for the next three weeks, we are all going out of our way to be kind to each other," she said.
Here are some of the ways they plan to do this:
Everyone will send a 'kindness postcard' to someone each week.
Praise plenary – teachers will end each lesson with words of kindness.
Thank a teacher – students will leave each lesson with a word of thanks.
Dragon stickers a-plenty – teachers will be extra generous with their praise.
Each year group will undertake a community kindness project.
Each tutor group will pick someone to receive an Easter Egg on the last day of term.
Mrs Caslin also added that they were all going to think carefully about use of social media and use it to be kind to each other.
The campaign is across all members of the community, in person and online. Mrs Caslin said it is about trying to raise people's spirits in these difficult times and aid positive mental health.
The school is also asking parents to participate in a staff recognition survey.
Mrs Caslin said: "There are record numbers of teachers leaving the profession across the country, with many schools reliant on unqualified staff teaching subjects that are not their specialism. We are very lucky not to be in that position at St George's and we'd like to keep it that way for the sake of all your children!
"Feeling appreciated and valued is something that can make a big difference to us all, and so I am inviting every parent to speak to their child and name at least one teacher or learning support assistant in our staff recognition survey. You may fill it in as many times as you wish. These words of kindness will be delivered to the staff and I am confident they will be much treasured."
She thanked parents too, saying: "We are blessed with literally thousands of really supportive parents. Parenting and teaching are both difficult jobs, made easier when we work together, so thank you."