Tree planted in memory of trustee
​A special tree has been planted in the grounds of a Louth grammar school.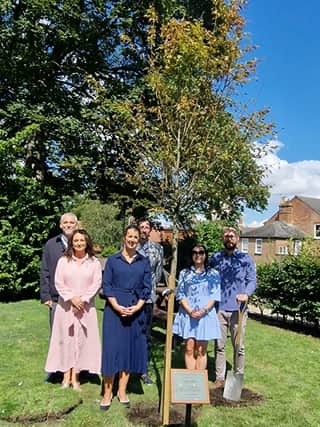 Margaret Johnson was a long-standing warden and later trustee of King Edward VI Grammar School and she sadly died last year, and now a tree has been planted in her honour – almost one year to the day since her funeral. Her daughter Edwina Johnson said the family had received "overwhelmingly" complimentary anecdotes about her mum from the school.
"We had quite a few people from the school come to the wake and they said mum was like their boss as she gave so many people their jobs as she was on the interview panel," she said. "And they said she kept everyone focused and they were so grateful to her."
The tree was planted on Tuesday, August 15, in the school grounds, with her daughter and nephew Craig Johnson in attendance, as well as other past and present teachers.