Tributes paid to Skegness theatre school legend
Tributes have been paid to a Skegness theatre school legend who has sadly died.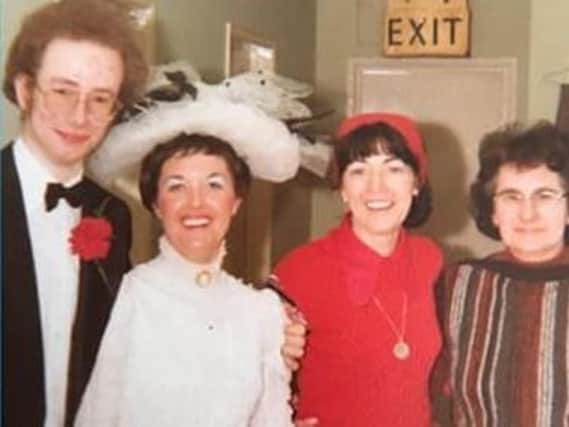 Generations of students have been taught by 'Miss Joy' Everett, who was never far from the side of another local theatre school legend, Janice Sutton, throughout their long career together .
This double act has seen students from the Janice Sutton Theatre School go on to perform on stage and television around the world, including the London Palladium, as well as produce spectacular summer and Christmas shows annually along the coast.
The announcement of Miss Joy's death was made by choreographer Andrew Davision on the school's Facebook page on Wednesday.
Joy had suffered a stroke in May and died just days after her 91st birthday/ She was working right up until Christmas.
Andrew said: "Our lovely caring dedicated teacher and friend to thousands, Miss Joy, has been called to a higher place to create a heavenly spectacular to fit the angels costumes.
"HE insisted HE only wanted the very best and HE certainly got that with our Miss Joy.
"Thousands of performers have graced the stage and, with her drive and passion, she maintained the whole school and productions. We will miss her greatly."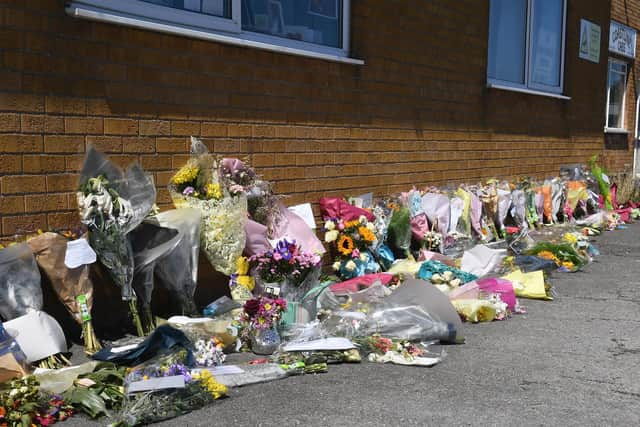 As well as many tributes on social media, more than 120 flower bouquets have been left outside the dance studio in Grantham Drive.
Joy was born in Newcastle and developed a love for dance studying at the Elsa Wilkins Dance School. She danced professionally all over the country in summer seasons, pantomimes and cabaret.
She joined Ted Dwyers Follies on Parade at the Pier Theatre in Skegness as head girl in charge of all the dancers and rehearsals.
It was after falling in love with Skegness and making it her home that she met Janice Sutton, becoming part of the famous theatre dance school.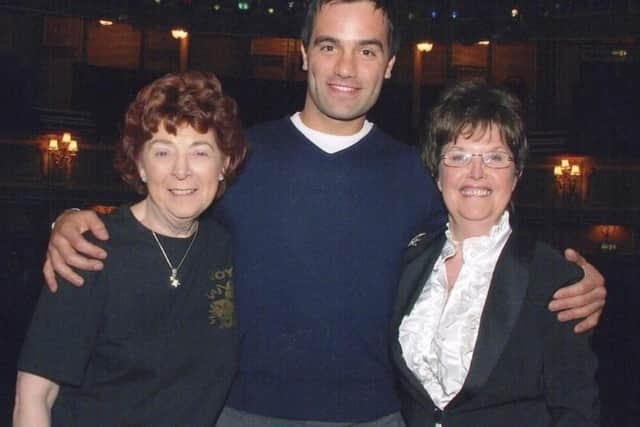 Being a multi talented, performer, she passed on the love and knowledge of dance and theatre to hundreds of boys and girls.
Joy was a key part of the school's success, helping with all aspects from teaching, administration, costumes and day-to-day organisation.
But Joy's main passion was exam day. Entering pupils for ITDA exams Joy ran the sessions like clockwork, from setting the timetable to making sure every pupil was in correct uniform and looking dance perfect.
Joy was a driving force backstage at the shows and if anyone had forgotten anything she could produce a replacement out of one of her many bags.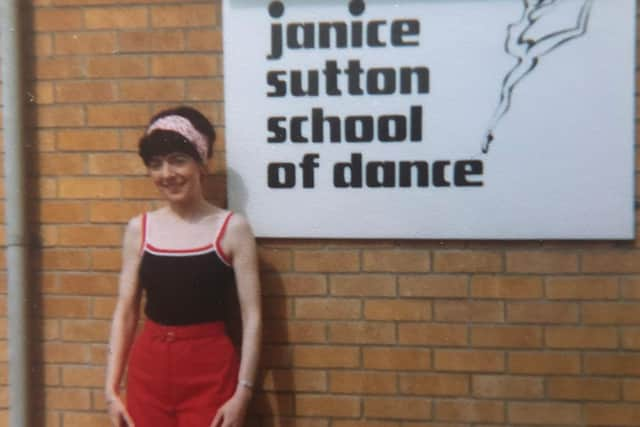 Janice Sutton has been left heartbroken to lose her best friend but has been overwhelmed with the amount of people paying their respects..
She said: "Our loving, caring dedicated teacher and my friend Miss Joy has been called to a higher place to create a heavenly spectacular to fit the angels costumes.
"Joy was a very amp name for the Joy she brought to the theatre school and productions we did it together, from the West End shows to the east coast Embassy Theatre.
"Suddenly the music stopped for her, but the musical medleys will quicken the memory to remember always and forever our dancing days and years of love and success.
"Take your finale bow on life's stage, Joy. Sleep well my dear friend and loyal teacher, dance on beside us."
Former student Debbie Jenner said: "I first met Joy 50 years ago when she joined Janice, after how own 'dancing days'.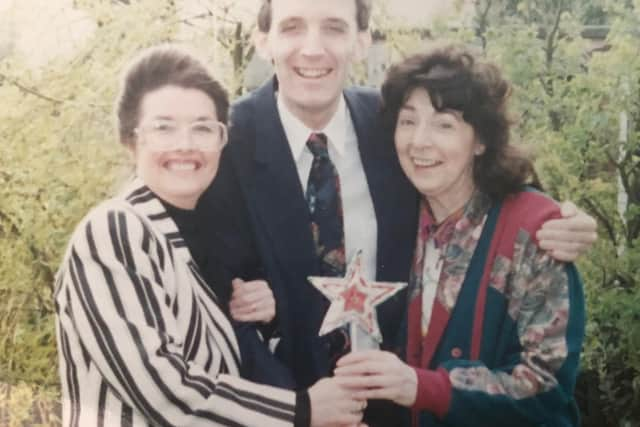 "This was in the era of the 'old' studio on High Street where quite a few of us spent a lot of our youth.
"I was 10, and the guinea pig for trying out stage make-up on as we were about to embark on our first summer season at the Derbyshire Miners Holiday Camp.
"Janice provided various groups of girls for the evening performances there throughout the season and this went on for many years.
"Joy was always there, always kind, caring, mentoring children and supporting Janice in so many ways.
"And in later years together with Andrew Davison they formed a formidable team of professionals.
"Joy will be sorely missed by so many. She touched so many lives and I'm glad to have known her."