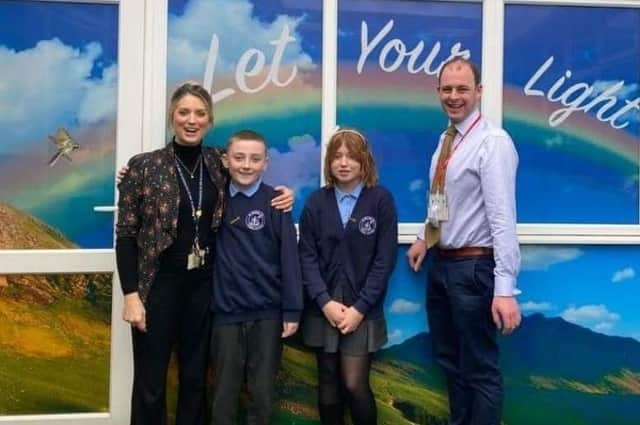 Matt Warman was the recent guest of St Nicholas CofE Primary Academy.
The Conservative member spoke to pupils about life as an MP and answered questions on his work.
The Q&A session – that was recorded for a feature on BBC Radio Lincolnshire – included such queries as as 'how do you make sure you listen to local people about their ideas on how to improve our town?', 'is there anything you can do about the state of the roads?', and 'what are you proud of in your job?'
In addition, pupils had suggestions for the MP's next areas of focus, including giving Boston a 'glow-up' to make it more attractive to visitors, and tackling the potholes. One pupil also offered their services as Prime Minister, saying their campaign would be focused on kindness.
Fiona Booth, headteacher, said the school was 'delighted' to show Mr Warman around its classrooms and introduce him to pupils and staff.
She said: "At St Nicholas CofE Primary Academy we talk a lot about letting your light shine, it is at the centre of everything we do as a school community.
"So, this visit was a brilliant opportunity for our pupils to share their views and ideas on how our local area could be further supported, as well as providing the chance for the children to find out more about the role of government and democracy across the UK."