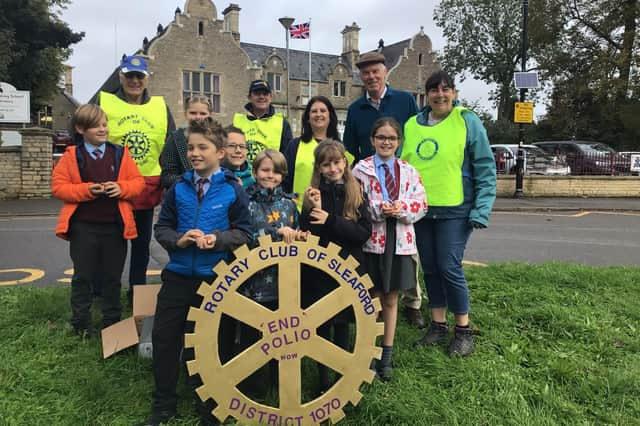 William Alvey pupils plant crocuses with Rotary Club and make Riverlight Festival lanterns
William Alvey School's Forest Club joined forces with the Sleaford Rotary Club on Thursday morning to plant over 4,000 crocus bulbs on Gregson Green.
Year 5 and Year 6 children showed a lot of enthusiasm for the project and were looking forward to seeing all of the flowers in spring, explained Year 6 Team Leader and Assistant Headteacher Sian Lee.
"The planting was part of a project that Rotary has been working on for 35 years to help eradicate polio.
"They have made incredible progress in the fight to rid the world forever.
Some artists also came into the William Alvey School on Monday, Wednesday and Thursday to help produce some art for the Riverlight Festival with 90 children involved.
There were more lantern making workshops for the RiverLight Festival held at Cogglesford Mill last weekend.
Lumo Workshop have been running workshops to create large-scale tissue paper and willow lantern sculptures for a nature-inspired installation along the Tiver Slea outside the Hub.
Look out around town for giant floating lilies, a group of bright blue herons, and a flotilla of paper boats, and be sure to join the lantern parade on Saturday at 5pm as part of RiverLight Festival from Cogglesford Mill to Eastgate Green where you will see more large scale lanterns.