Bardney widower's call to ban smoking
A grieving husband who lost his wife to cancer last year is urging people to help end the number one cause of death in the East Midlands – smoking.
Nigel Burley, 68, from Bardney, met his wife Kim 40 years ago, and she smoked for more than 30 years: "She used to smoke 20 cigarettes a day and by her own admission she'd started in her mid-teens. She was in an environment back then where everyone around her smoked.
"She cut down seriously when she was pregnant and managed to stop for 10 months when our kids were young.
"She was determined to give up and went to a local stop smoking service in 2011, trying all sorts of substitutes for about 18 months. Then, on 12 December, 2012, she had her last cigarette. It was amazing.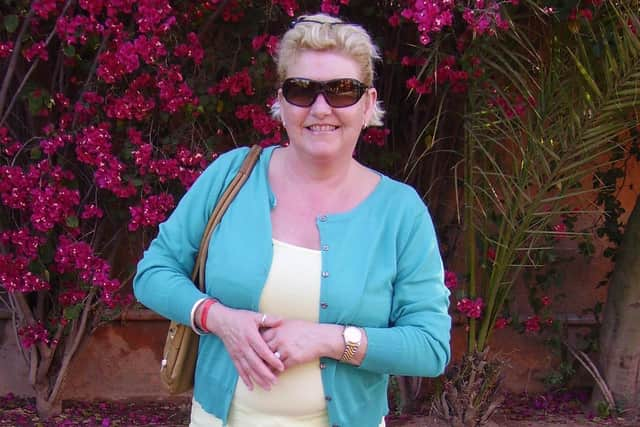 "After that, she often used to say 'I really fancy a cigarette, but if I have one that'll be it'."
Kim has two children with Nigel, Sophie, 36, and Yasmin, 32, and was a grandmother-of-three. She had a passion for singing and was part of a two-piece, with Nigel, who played guitar.
Her first cancer diagnosis came after she spotted blood in her urine, and she was diagnosed with cancer of the ureter in June 2018.
This was removed along with her right kidney, and Kim's surgeon said the cancer would have been caused by smoking "even though she'd stopped seven years before", and she had chemotherapy from September 2018 until early 2019.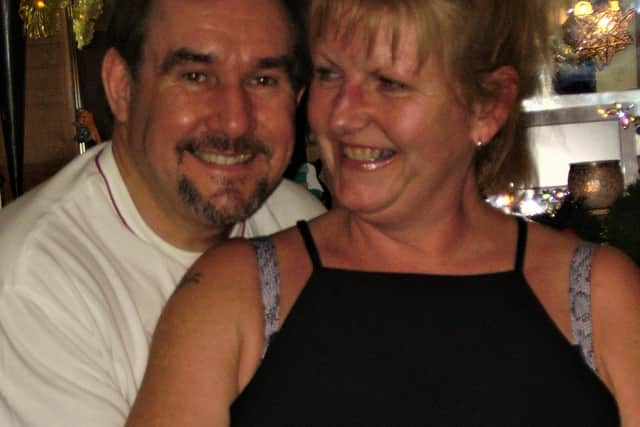 Nigel said: "Kim was a very philosophical person and she accepted she'd smoked for 30-odd years, there was no getting away from that. Her attitude was 'There's nothing I can do about it now, it is what it is and let's get on with it'."
Kim would undergo regular cystoscopies in case the cancer reemerged, and in July 2019 she went for a routine cystoscopy and Nigel said came out in tears because they'd found four tumours in her bladder.
Various treatments were considered and tried before radiotherapy was suggested in May 2022, but her health quickly deteriorated and she died just five weeks later, aged 58.
Nigel now wants to ensure tobacco has no place in anyone's future, and is encouraging people in Lincolnshire to sign a Cancer Research UK petition – part of its Smokefree UK campaign – that closes on Monday, 4 September.
The petition calls on the government for more support to help people quit smoking, with Cancer Research UK urging the prime minister to set up a 'Smokefree Fund' to pay for vital interventions, like stop smoking services and public health campaigns, and saying the tobacco industry should be made to foot the bill for the damage it causes – not taxpayers.
He said: "Kim was a lively, vibrant and strong-willed lady, who would be all for this petition. Smoking affects other parts of the body aside from the obvious places like the lungs and throat, and causes more problems than people realise, I think. I'm not a medical person by any stretch of the imagination, but I wouldn't have associated the cancer Kim had with smoking.
"People are paying with their lives for the current lack of funding and support to quit smoking and it's got to stop. That's why I'm backing this vitally important campaign and hope sharing Kim's story can inspire others to do the same, in what would be a nice tribute to her in this year when she would have celebrated her 60th birthday.
"We must do what we can to protect the next generation from a future of ill health and disease by stubbing out smoking for good."
The call from Nigel comes off the back of latest analysis by Cancer Research UK that estimates tobacco causes the death of one person in the East Midlands every hour.
Smoking is linked to at least 15 different types of cancer – including lung, bowel, bladder and kidney cancer – and is estimated to be responsible for around 4,000 cancer deaths in the region each year. That is more than a quarter (27 percent) of all cancer deaths in the East Midlands.** understands the devastating impact of tobacco all too well.
Cancer Research UK's spokesperson for the East Midlands, Michael Jarvis, said: "The figures are shocking and we can't help watching the clock. For every day the government fails to act hundreds of lives will be needlessly lost across the country.
"Smoke-filled pubs, colourful cigarette packets and cigarette vending machines are all now things of the past. Despite this and as Nigel can attest to, the distressing toll of tobacco is not, so we're grateful to him for rallying people across Lincolnshire to help make smoking history.
"Many of us know friends and family whose lives are at risk, or have lost loved ones to smoking, so we hope as many supporters as possible will sign our vital petition to the prime minister before it closes on Monday, 4 September.
"In a world without cancers caused by smoking, we can make more moments that matter and help people live longer, healthier lives, free from the fear of this devasting disease."
Sign Cancer Research UK's Smokefree UK petition at cruk.org/signpetition