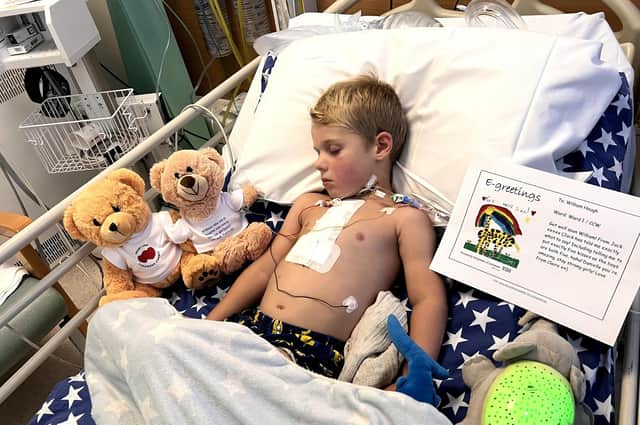 Five year-old William Hough has endured open heart surgery, numerous scans and medical appointments since his mum first became concerned about his health as a baby.
In April last year, doctors at Pilgrim Hospital diagnosed him with congenital heart defects (CHDs) – which included two holes in his heart. The brave boy's conditions limit his daily activities.
Now mum Danielle Ballam is hoping to raise awareness of CHD which affects around one per cent of newborn babies to varying degrees, according to the NHS.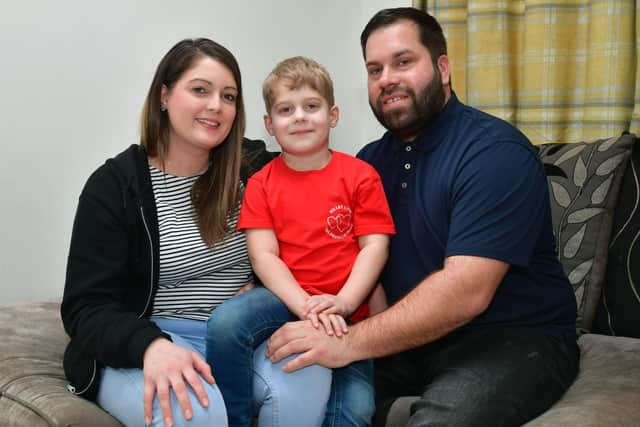 Danielle has spoken to the Standard about William's journey to diagnosis – and ongoing treatment hopes.
"When William was a few months old, I started to notice he was becoming out of breath during his feeds, often this led to his lips turning blue and he would start projectile vomiting," she said. "After consulting the health care professionals, I was told to stop in-between feeds and let him rest to see how that goes.
"At nine months old, he became quite ill and was struggling to breath at times, so we contacted 111 who sent an ambulance and following further examination was taken to hospital where we were told he had a viral infection and was sent home with antibiotics.
"It has been such a rollercoaster for us. GP appointments, ambulance rides hooked-up to oxygen, and overnight stays.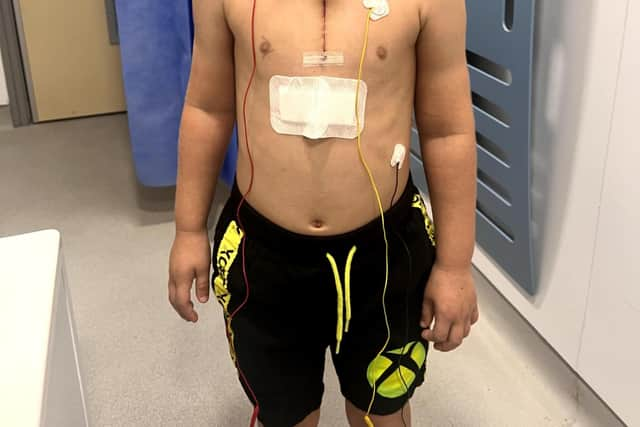 "In April 2022 I met an amazing GP who performed a head-to-toe check on William, said he could hear a heart murmur and made an urgent referral to the cardiologist team [at Pilgrim]."
He was later given a detailed diagnosis of his heart conditions at Leicester Royal Infirmary. These included Atrial Septal Defect (ASD) with two holes in his heart, and PAPVR (partial anomalous pulmonary venous connection) which Danielle says is when some of the pulmonary veins attach to the wrong part of the heart.
"I was told he needed open heart surgery. It was very emotional and a lot to process," said Danielle.
William had open heart surgery at Leicester Royal Infirmary on September 26 last year to fix these conditions.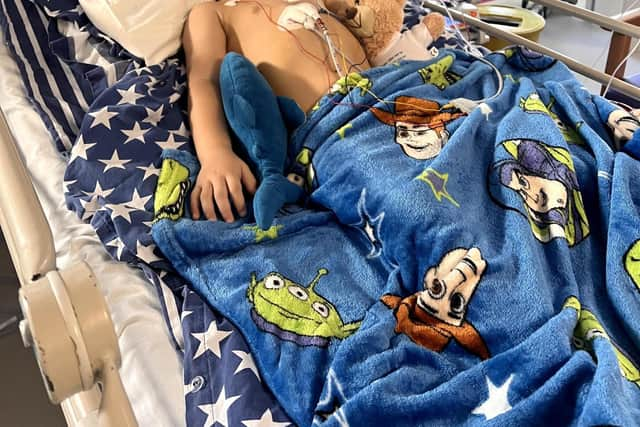 Speaking about that day, Danielle said: "I felt like I was in a dream, all these doctors and nurses everywhere, but nothing phased William he was so chilled and happy. As they were slowly putting William to sleep they told me to give him a kiss and say goodnight."
Despite the operation going well, William suffered an anaphylactic reaction, and was taken into intensive care.
"He became swollen all over covered in hives from head to toe, he was almost unrecognisable. Thankfully the nurses and doctors managed to get it under control and stabilise him.
"After a very long 10 hours I finally got to see him and it was such a shock. He was on a ventilator due to his surgery and had two drains inserted for the excess fluid. There were also a number of machines that had medication passing through and monitors attached."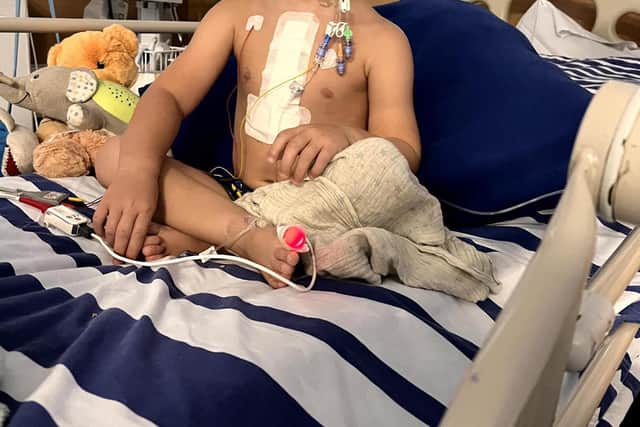 William's dad Chris visited later that evening, bringing him a gift for being so brave.
But sadly, four weeks later, William began complaining of headaches, tiredness and swelling in his face. A visit back to the hospital revealed another serious complication. The youngster had a SVC Obstruction (superior vena cava syndrome) – a blockage in the superior vena cava, which is a large vein connecting to the heart.
"On December 22 they pulled us forward for another operation," Danielle explained.
This operation involved the fitting of a balloon catheter into the vein.
"Sadly the balloon procedure wasn't successful," said Danielle. "After the three different balloons had been inserted, there was too much pressure on his heart and his pulmonary vein."
"We are currently waiting on a new medical plan to see what else they can do for William."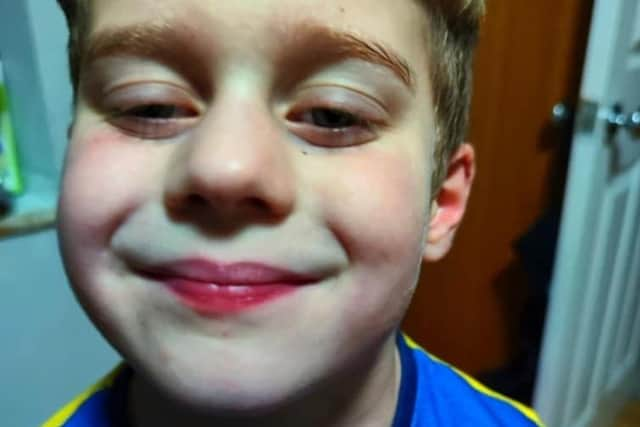 The family say the next heart surgery he could have to try and prevent it becoming more obstructive is a "one-in-a lifetime thing as they can only do it once".
"So we can either have it now, or wait until he is a bit older," said Danielle.
William is now on various medications, including those for allergies and asthma.
The Gipsey Bridge Academy pupil can't take part in certain activities like other children his age, such as soft play, or contact sports.
"He can't run around for more than a few minutes as he gets out of breath and starts turning blue," said Danielle. "This also happens if he is poorly.
"William still continues to have blue spells following his last surgery, but he is such a happy boy and just gets on with with it all."
Concluding, she added: "We just want to spread awareness for CHD now. I really do feel that newborn babies should be screened for heart defects as it is more common than people realise."
Danielle has now set up a fundraising page for the Heart Link charity, based at LRI, for the help and support they have offered to the family.
She said: "Heart Link have been supporting myself and William since we walked through the hospital doors."