Charities feeling the strain of Covid-19
With jobs on the line, furlough and, consequently, less disposable income, it's no wonder that the coronavirus pandemic has hit all of our purse strings hard.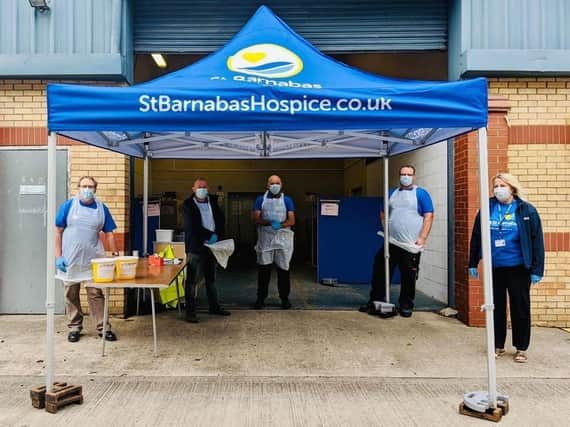 With many of their usual fundraising activities having to be cancelled and people having less disposable income to donate to charity, it's safe to say 2020 has been a bad one for not for profit charitable organisations.
The Lincs and Notts Air Ambulance, which offers emergency care to the whole of Lincolnshire and Nottinghamshire, has ironically seen a busier than usual year and the charity has had to cope with suffering the loss of £1million on fundraising, as well as the loss of a couple of their charity shops.
Air Ambulance chief executive Karen Jobling said: "It's been an awful year, one like no other, and it's hard to think it will be a year soon from when the pandemic began.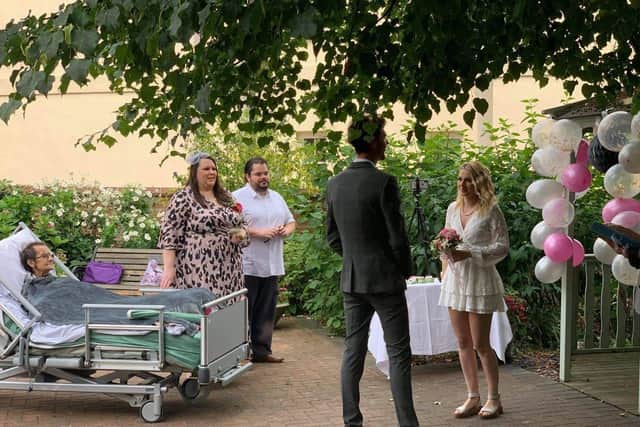 "But I've been so proud of how our doctors, pilots and paramedics have been able to provide care to the most poorly patients despite the pandemic, while having to wear full PPE over their flying suits and carrying essential equipment over the hot summer months, they've been incredibly adaptable."
Karen said that 2020 was busier than average, with 1,156 missions up until mid-December, whereas the average number is usually around 1,000 a year, with the youngest patient aged just eight months old and the oldest 98 years old.
From March onwards, all the air ambulance's community fundraising and challenge events were cancelled and their charity shops, located in Mapperley, Wragby, Mansfield and Stapleford, shut so the charity saw a significant impact on fundraising.
But Karen said that she has seen positivity come out of the pandemic, and has been heartened to see communities coming together to help those who need it the most.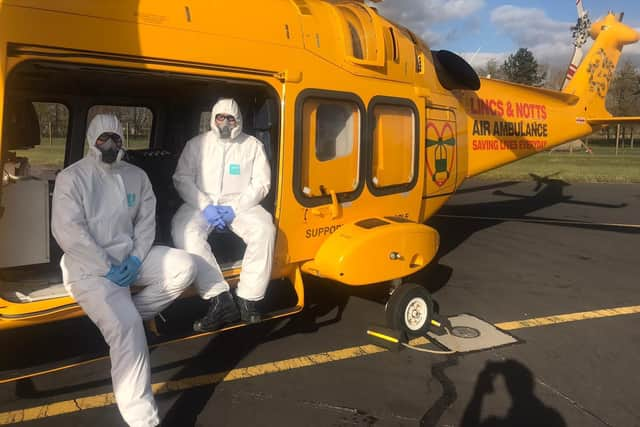 She said: "We have had such great support throughout the pandemic, like younger children wanting to give us their pocket money and older people wanting to donate part of their pension, it's really well appreciated and I want to say a huge thank you to all who've supported us through these difficult times."
If any of our readers can make a donation to keep the air ambulance flying, you can do so via the charity's website or call 01522 548469.
Donations of furniture and other goods are welcome to be dropped off at the air ambulance's four charity shops.
If anyone would also be interested in volunteering for the air ambulance, register your interest on the charity's website.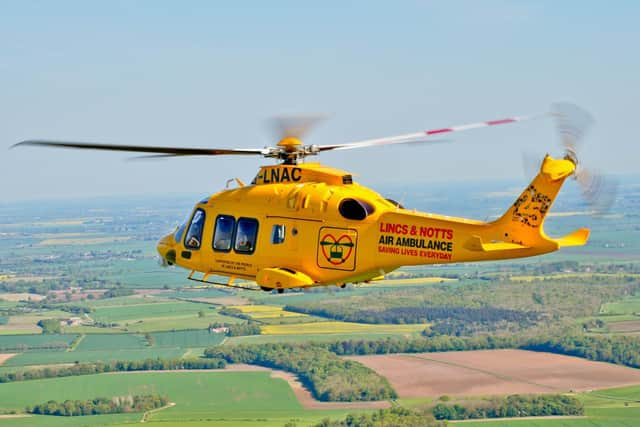 For the LIVES First Responders, 2020 was supposed to be a year of celebration as the charity - providing emergency first aid across Lincolnshire before the arrival of emergency services - were celebrating their 50th anniversary and had a year of fundraising celebrations planned, which all had to be cancelled.
Chief executive Nikki Cooke said: "We had all sorts of plans for last year but we had to cancel them all and went back to basics, ensuring that we could still deliver what we're here to do.
"Its been a challenge to make sure our responders have kept up their skills and training, and sometimes we had to be creative in how we did it to make sure the team didn't lose the interactive platform.
"We launched an e-learning platform to run the training but it's not been the same."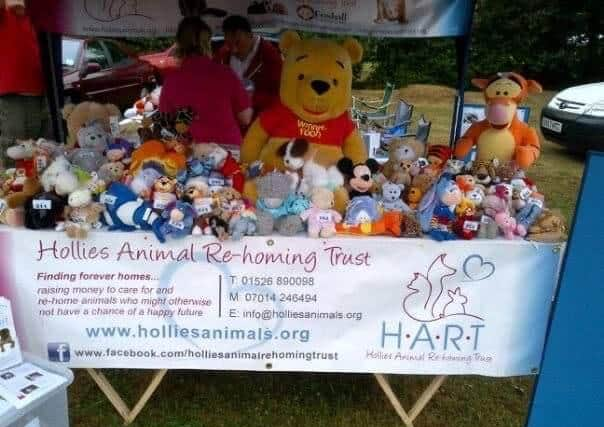 Nikki said that the charity had also lost quite a few responders as many have had to shield, or be with family members who were also isolating.
"We had to reassure over volunteers that their health and that of their families comes first, and that they could come back when they are ready."
As all of LIVES's fundraising events had to be cancelled, both their domestic events such as the Lincoln 10k and overseas challenges, their fundraising has taken a big hit.
If anyone would like to fundraise for LIVES this year, or consider becoming a first responder, email [email protected] to find out more.
Nikki added: "It's been a difficult year without a doubt for charities and our volunteers, but I'm so proud of how they've stepped up to continue to do what they do in Lincolnshire."
The pandemic has had an impact on those who need it the most too - those who are in need of palliative care and Lincolnshire's leading end of life hospice charity, St Barnabas Hospice, is no different.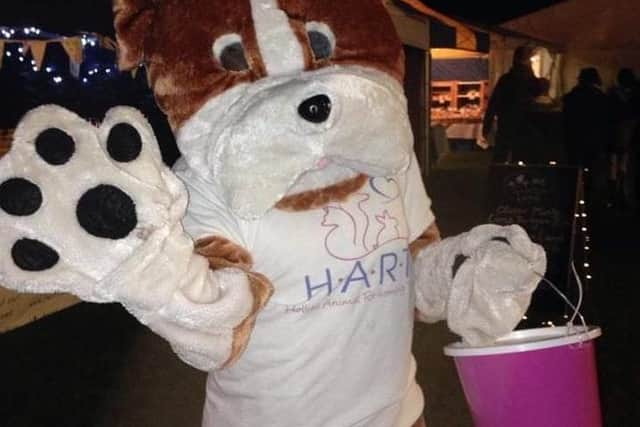 Veronica McBain, head of fundraising and marketing at St Barnabas, said that the hospice's team has had to rethink how they operate this year to survive the pandemic.
Anticipating a huge influx of donations to their closed charity shops, the team came up with a solution.
Veronica said: "We decided to roll out a plan at short notice which resulted in a 'Donation Drive-Thru' where people could drop off items securely and with social distancing maintained. This resulted in our generous supporters across the county donating several tons of items that we could sell.
"The sheer volume of donations meant we filled an entire warehouse and several units at the Lincolnshire Showground and had to call a pause so our army of volunteers could sort through it all. It was truly inspiring and encouraging, we can't thank you all enough.
"Elsewhere, we were so pleased to see the reaction to our more family-geared fundraising. We encouraged people to get on their bikes and complete their own fitness challenges to raise money. A real hit with children, it was great to see people getting active and raising money at the same time.
"We were able to increase and improve on our digital marketing through a partnership with Distract and the results have been self-evident, with more donations at a quicker pace and more people being reached through means we were not able to explore fully before.
"We see them as an extension to our team, enabling us to push boundaries and deliver results far greater than we could ever do in-house."
As visits were limited to patients in the hospice, the team managed to make use of relevant technology to ensure care and support continues for the most vulnerable people in the community.
Poignantly, the teams have still gone the extra mile to support their patients despite the pandemic. For example, nurses in full PPE supported a patient to have her dream fairy-tale wedding and provided wedding blessings within their hospice gardens so a grandmother could watch her grandson get married from her bed.
Veronica added: "This is a year everyone will remember for very different reasons, so many lives have been tragically lost, but through all the pain we have to focus on the positives too. For me personally, I will remember it as the year St Barnabas changed the Hospice approach to care for Lincolnshire."
It's also the independent charities around the county that have felt the pinch this last year and have had to adapt to the year's challenges.
Hollies Animal Rehoming Trust (HART) is a registered charity serving the animals of Lincolnshire who need new homes, and the charity's committee members and volunteers had to halt rehoming their animals so had to cover the costs of their care and upkeep during the first lockdown.
Committee member and co-founder Tracy Healy said: "We have been unable to do face to face home checks but have asked for rehoming candidates to send videos and photos of their homes instead. We look on Google Street View at locations too.
"It is hard because we usually like to see where our animals are going and we lose that bond with our adopters."
The charity is reliant on fundraising as a small charity, and all their usual fundraisers have had to be cancelled this year.
Fundraising co-ordinator Liza Yeoman said that, like most charities, 2020 has been a tough one for HART but they are lucky that they have many loyal supporters who have answered their pleas for help:
"We've put out appeals for things like cat litter or food and we've been inundated, our supporters came in their droves and we're so grateful," she said.
"We're a small charity and haven't been able to have any of our fundraising events since March, so we've had to look at alternative ways to raise money so we've gone online.
"We've had to turn the pandemic into something that works for us and think outside the box - for example we normally do a teddy bear tombola, so this year we took photos of the teddies, gave them numbers and did the draw online.
One of the most successful campaigns HART has run via their Facebook page is asking for their supporters to donate £1 a month via standing order.
"We've managed to bring in around £50 a month this way," Liza said, "If all of our Facebook followers donated £1, it would be enough to take the pressure off us financially and keep us ticking over."
Liza and the HART team have extended their thanks to all of their supporters, and said that they wouldn't have been able to get through this tough year without their help.