Charity day for Pointon FC teammate Tom in aid of testicular cancer
A memorial football match has been played at the home of village club, Pointon FC, in honour of a former team mate, Tom Best.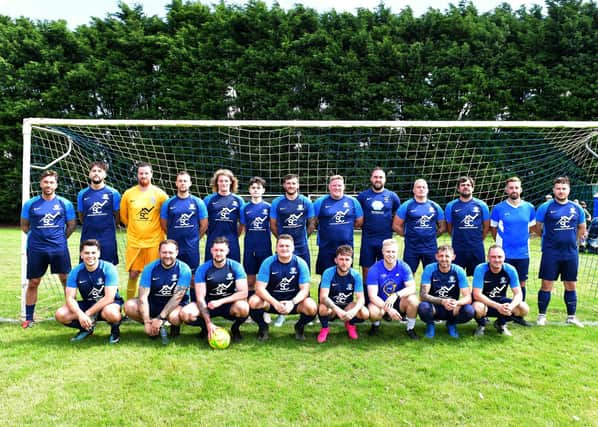 The Memorial Day on Saturday August 19 included lots of food, drink and a raffle, as well as special match at Pointon playing field between Pointon FC first team versus a Tom Best Memorial Xl.
It was followed by a barbecue and drinks at The Old Ship Inn in the village.
Lots of supporters came along to raise money for charity in honour of Tom who died after battling testicular cancer for 21 months.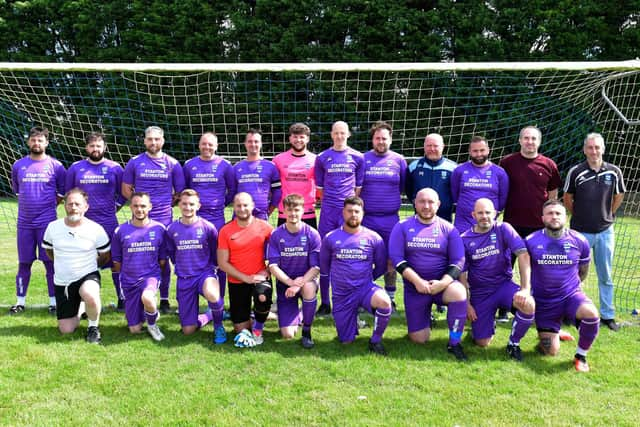 The club confirmed the news of his passing in May, saying "the strongest and most courageous man" had remained positive and determined to beat the disease.
Tom's passing had a devastating effect, not only on his immediate family, but also on his many close friends and Pointon FC.
Carole Heslam, who was Secretary of Pointon FC at the time of Tom's death, explained she sowed a seed among his friends about the possibility of holding a football match for charity; she sought the permission from Tom's family and from there the Tom Best Memorial Day was founded.
As Tom was a self employed builder, the local builder's merchants, Turnbulls, was successfully approached to sponsor a trophy (with a view to playing for it annually). Other local businesses in and around Sleaford were also approached to see if they would provide raffle prizes, again a resounding success, which resulted in 112 prizes being received.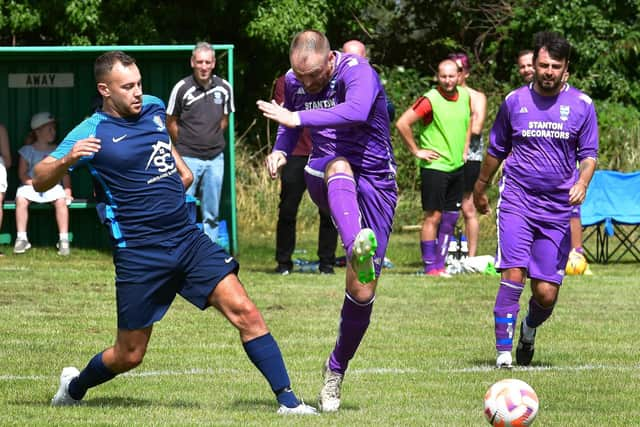 The charity event saw a football match between Pointon FC and a Tom Best XI (made up of his many
friends); a group of Tom's friends said they would like to set up a charity called Best2Check, so both teams and some of the helpers wore T-shirts promoting the proposed charity on the front with Besty 1 on the back.
One of Tom's friends donated a load of meat and bread rolls for the barbecue, which the mother of one
of Pointon FC players and helpers cooked.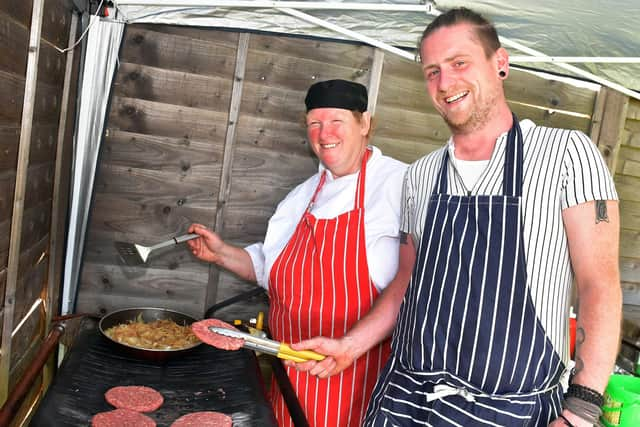 Carole had also arranged a small tombola stall and a cake stall to boost the funds and these, along with the barbecue, which all took place in the beer garden of The Old Ship Inn in Pointon.
The total amount raised from the event, and with donations continuing to come in, currently stands at £5,225.
Pointon FC came out winners with a 2-0 win over the Tom Best XI.
It is hoped to make this an annual event, with the possibility of it being held in Sleaford in 2024.