'All you can do is care for them and pray they will be OK': Paramedics on frontline of Covid-19 battle
It's Christmas Eve and a Skegness ambulance crew member had hardly noticed an occasional cough behind his mask during his shift.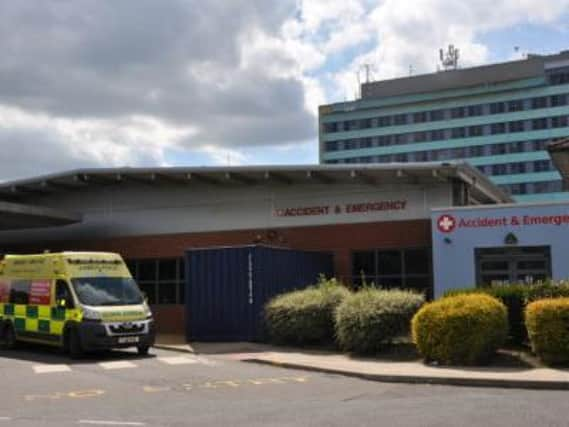 A positive home test revealed the worst - in spite of wearing all the PPE and following precautions, Mark had caught Covid-19.
"I went along to the testing centre at Tesco and it was positive, too," he recalled. "I hadn't felt ill at all at work - we'd had a busy shift like always and I hadn't even noticed the cough.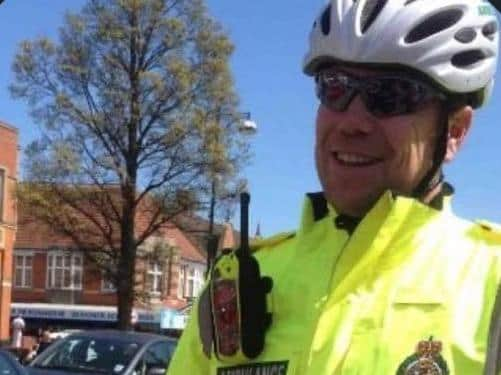 "Within a couple of days that changed - I felt floored. It was Christmas but I had no sense of smell or taste, my eyeballs felt like they were popping out of my head and I had no energy at all.
"For about 10 days I felt really bad - and I'm still not fully better.
"I'm a triathlete but I haven't been out for a run since before Christmas, although I'm just managing a walk now to try and build up my strength."
Mark says he is not alone - crew members who are not off work with Covid-19 are suffering the strains of the new challenges brought by the pandemic, along with day-to-day emergencies. For paramedics across the region, the past year has been an anxious time.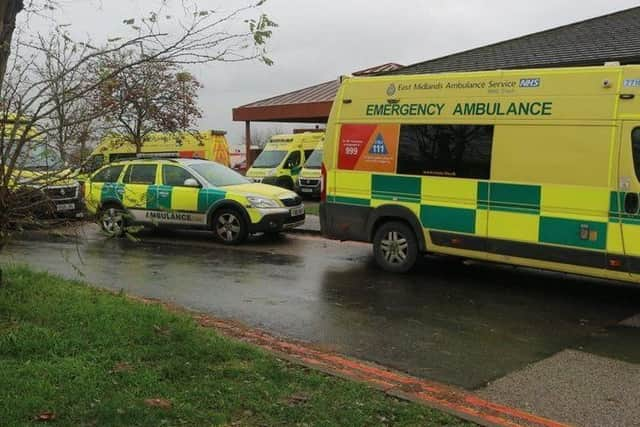 "This lockdown has been different to the first - there are far more Covid-19 cases and people are going to hospital very poorly," said Mark.
"All you can do is care for them and pray they will be OK.
"I've been a paramedic for 11 years and I have not witnessed anxiety amongst the crew like it.
"We are all human after all - our green uniforms do not shield us from this the mental affects of the job. We just carry on, wear the PPE, take the precautions and hope.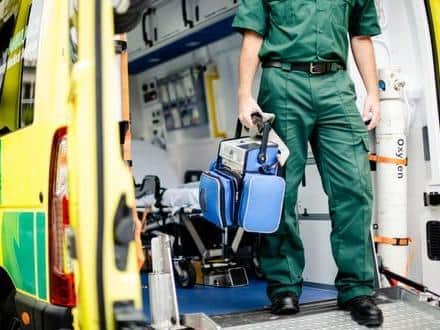 "I feel one of the lucky ones as I have been poorly but didn't need to take up a hospital bed.
"But you see the horrific stories on television and in the news every day - it is heartbreaking."
Mark says he feels particularly bad because his wife, Sam, has now caught Covid-19..
"I'm really worried about her because she is feeling very poorly," he said.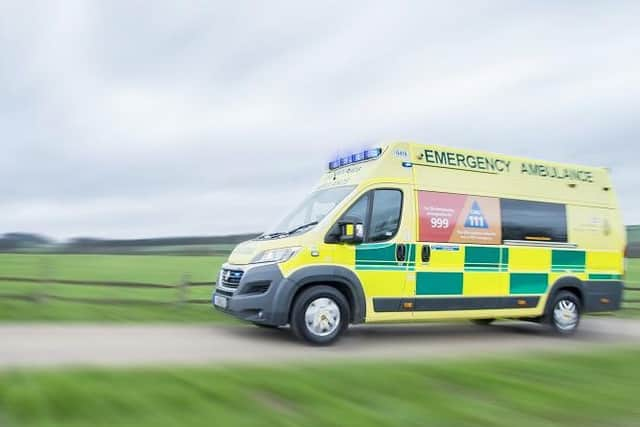 "Anyone who doubts how serious this virus is needs to listen to what is being said and get the vaccine when it is offered to them.
"We all have a duty of care to others to wear masks and keep socially distanced," he said. "I'm staying out of everyone's way for now but hope to be back at work soon."
East Midlands Ambulance Service has also praised its 'outstanding' crews, but says it is concerned about their ability to keep going if transmission rates and hospital admissions continue to rise.
Ben Holdaway, EMAS Director of Operations said: "Our colleagues and volunteers have been outstanding; working in different ways, and at times in challenging environments, dealing with changes and sadness not just in their professional life but their personal life too, whilst keeping up with the latest guidance and restrictions.
"Without their commitment, loyalty and hard work we would not be providing the service we are.
"Staff are very tired, and yet we know that the period ahead remains very tough indeed.
"It's credit to our management teams and colleagues involved in planning and preparation for this winter that we have been able to maintain a level of service, however we are concerned about our ability to keep this going if transmission rates and admissions to hospital continue to rise.
"We therefore continue to plan, with our national, regional and local NHS and Local Resilience Forum partners, for the weeks and months ahead."
EMAS urges everyone to have the vaccine when they are offered it.
"It's vital that people play their part too; you mustn't drop your guard or get blasé about this," said Mr Holdaway.
"The virus is very real and it has taken far too many people already causing tremendous grief and anxiety across the country.
"We know that people can have Coronavirus and not show symptoms, so please, help us help you by making sure you socially distance, stay at home and only travel when absolutely essential.
"Wear a face mask over both your mouth and nose, wash your hands frequently and when your opportunity comes, have the vaccine."
1. EMAS held its Trust Board meeting on January 21, during which Director of Operations Ben Holdaway confirmed hospitals are under extraordinary pressure. This impacts on their ability to accept a patient clinical handover from ambulance clinicians within the national 15 minute standard. Because there is not an infinite number of ambulances or crew, this can mean delays for patients waiting for a 999 response.
To ease pressure across the NHS and ensure patients receive the right care, in the right place, at the right time, EMAS clinicians continue to use their skills and work with patients and alternative services to help people stay at home rather than need to go into hospital. During December there was a 15% reduction in conveyance to hospital by EMAS crews, meaning those patients instead were seen, treated, and where appropriate referred to another service, before being discharged at scene.
Even with the added pressure and an increase in staff absence due to COVID-19 related illness, EMAS has improved response times to patients in all categories of 999 calls when comparing December 2020 performance against December 2019. "We're not getting to some patients as quickly as we would like and we are sorry for that and the distress it brings, however, it's credit to our colleagues and volunteers that we are able to provide the level of service we are during this ongoing global pandemic," Mr Holdaway said.
"To manage the increase in demand, and despite a 4% increase in staff abstractions in December, we put out 2,700 more double crewed ambulance hours and 2,000 more fast response vehicle hours compared to December 2019."
* If you have an urgent health concern, then think 111 first. NHS 111 will direct you to the most appropriate service to use and can even book you a timeslot at A&E if required.