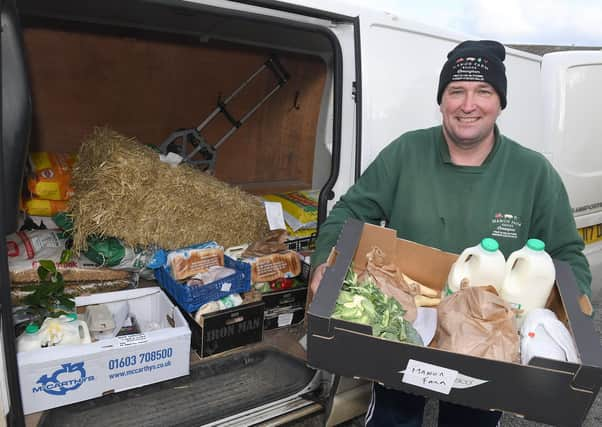 Good neighbour schemes were launched the length and breadth of Sleaford and district and beyond and elderly and vulnerable residents shielded, often with no idea how they were going to get medicines or food and provisions.
The need became more acute as people fell through the cracks in the furlough and other business support schemes, suddenly having to live on benefits after losing their job or being unable to work due to covid restrictions.
Many of these schemes were rewarded and recognised for their selfless, quick-thinking actions in the NK Community Champion Awards last year.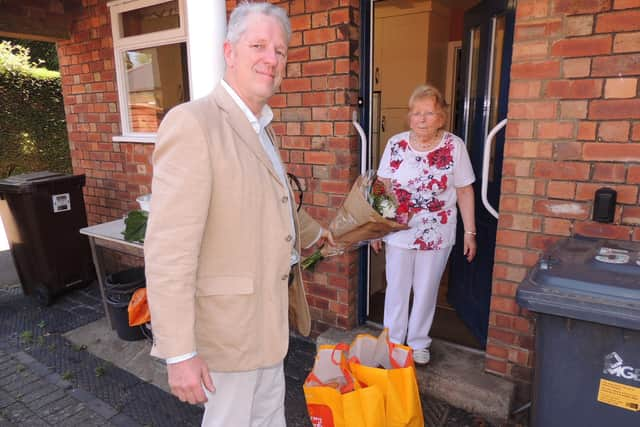 Some are still going strong, with the second and third lockdowns again requiring their services, even adapting to become car services to get people to coronavirus vaccinations centres.
Putting the community first, Zoe Ireland of Ruskington initiated and co-ordinated Ruskington's response, rallied and allocated volunteers and has been available 24/7 in case of emergencies throughout the lockdown, in spite of her own obligations of home working and home schooling.
With a passion for planning, a flair for Facebook, skills with spreadsheets and a determination to make a difference, Zoe was quick to respond when she saw the beginnings of an idea to initiate a community support group.
She just couldn't help but get involved at the thick of it after someone responded to her advice and offers of help and before she knew it she had enlisted some 200 willing volunteers in command of helping 6,000 residents; inspiring them and uniting them as a solid group focused on helping others.
Without her it is thought that the response may not have got off the ground, leading to very different outcomes for many.
She said: "It is pretty incredible, with coverage across Ruskington as each volunteer says which streets they will cover and then leaflet that area with their name and contact details and what they can offer to help with for vulnerable members of the community."
Zoe is a programme manager by day and felt she could use her organisational skills to great effect. Lots of people worked behind the scenes doing printing and administrative support or lending vans for deliveries.
"It is why I want to live here and raise my children here. It is wonderful to see there is such a massive desire to help the most vulnerable in the community that we live in."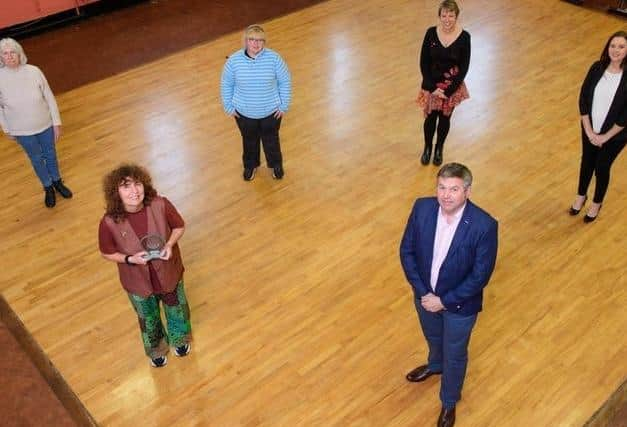 The Nocton Hub community centre became a venue to coordinate a local help scheme matching local volunteers to those who were isolating.
They produced a flyer for Nocton residents as well as a process to manage requests for support. Volunteers offering to help filled in a form via the hub's Facebook page.
Through the phenomenal response of customers stepping forward to volunteer, Manor Farm Shop in Leasingham was able to meet a phenomenal surge in demand of some 500 orders overnight.
Forced, initially, to close because they were so overwhelmed by customers and concerned about social distancing, the well-regarded shop that for almost 60 years has served its community well, soon set up an efficient orders system and an open-air market approach, thanks to staff and volunteer loyalty.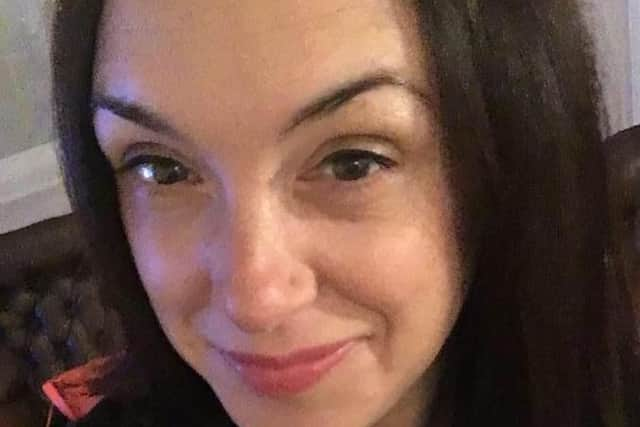 Under Gill and Debbie Burton's lead, Manor Farm Shops provided food for the village and beyond and offered broader support and worked with the village community pub The Duke of Wellington on hot meal delivery to those in need in a natural extension to regular activity.
Martin and Timberland Emergency Support set up a week ahead of lockdown to offer friendly and effective support to both communities.
Under the leadership of Lindsay Fulton, who quickly realised that vulnerable people would be in need of help for months to come, 40-plus volunteers united in support of the two villages with vital food and medicine deliveries, phone calls for the isolating, a phone box book exchange, newsletter and the collection of food and household items for onward donation.
Assistance stretched to neighbouring villages too where there was a need, as a group of community-minded people pulled together as a team to make a positive and beneficial difference to those around them.
Through the cooperation of a core group of five, a wider 15 or so really active participants and the wonders of Facebook Messenger and WhatsApp, the broad community support succeeded.
They also delivered meals for children of disadvantaged local families in the summer and delivered Christmas meals and gifts over the festive season.
Lindsay said: "MATES has brought out the best in our communities. Suddenly everyone was out and about doing things for everybody and there was a real sense that we were all in it together."
Working in tandem with other groups in and around Sleaford, ensuring no one went without, the Holdingham Helpers soon found themselves responding to requests throughout the town.
Formed by town and district councillor Robert Oates, who circulated 2,000 leaflets to get the ball rolling, the group quickly grew to 44 volunteers, collecting and delivering shopping and medicines, making calls and checking on the welfare of 100-plus isolating individuals in the first few weeks of the pandemic.
NHS and care workers were assisted too and speedy responses ensured a swift turn-around of prescriptions for those discharged from hospital.
The Holdingham Helpers continue to help and are already forging a future as an effective good neighbour scheme for long-term ongoing support for the Sleaford community, providing lifts to vaccination centres for housebound and vulnerable patients.
He added: "We are still getting calls for advice and requests for friendly phone calls, so our volunteers are mostly kept busy. We were also getting clients who have been discharged from hospital after treatment for Covid-19, many of whom may need help through what is often a long recovery process."
One of the grandest schemes was set up in Heckington, where the Heckington Living Magazine launched an online radio station to keep locals in touch with each other and dispel feelings of isolation. That blossomed into a community larder, first based in the village hall and then in the former Royal Oak pub, until the summer.
Through creativity, flour and flair, Tracy Richardson's response to the coronavirus in her home village of osbournby and the loneliness of lockdown was to inspire socially-distanced fun and remote community cohesion.
Described as a 'beacon of light' for the manner in which she harnessed Facebook, she gave her time, talents and resources to create a happy and positive environment for all villagers – from the safety of their own homes. Tracey galvanised residents into activities by sharing much sought-after flour for a baking challenge, crafting aeroplane model kits and creating Where's Wenda? and VE Day bunting-making challenges.
She repeatedly re-visioned her garage doors with artistic displays and generated hope through the promise of an eventual village get-together.
All of this created a fresh community dialogue and sense of togetherness not felt before, and gave everyone something to focus on and get excited about, which has clearly lifted and supported people through their isolation.