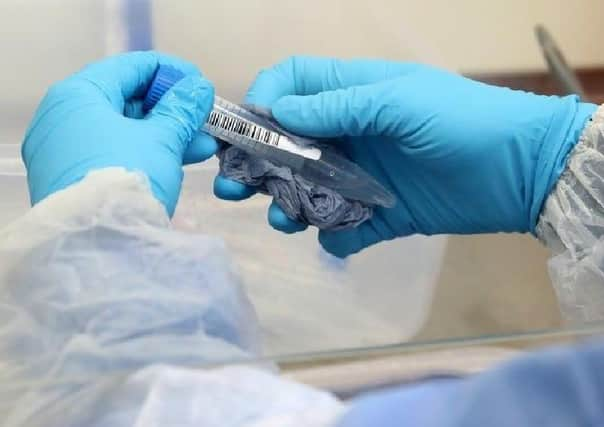 Lincolnshire County Council's consultant in public health Andy Fox also revealed that around 80 per cent of people with coronavirus symptoms were being monitored, and a further 80 per cent of close contacts traced.
Pubs and restaurants reopened on July 4 as part of the governments relaxation of coronavirus lockdown.
So far, two pubs have had coronavirus scares:
A Lincoln sports club closed temporarily after a customer tested positive. They later returned a negative test.
A Gainsborough pub also closed after a staff member displayed symptoms. They also later tested negative.
On Monday, the new Eat Out to Help Out scheme launched for the month, aiming to bolster the hospitality trade Mondays through to Wednesday with up to £10 off per person on food and soft drinks.
Mr Fox said so far no local outbreaks had occurred in businesses, meaning the data pubs and restaurants had collected to help with contact tracing had not been needed.
"Our team, I'm very pleased to say, haven't been having to deal with many outbreaks associated with specific businesses that have been capturing contact information at this point, that's good news," he said.
However, he added: "I would expect that to happen at some point and so we will probably be dealing with outbreaks in local businesses and using that contact information then."
He added where businesses were unable to provide contact information themselves, public health would investigate further, however, he urged people to provide their contact details to businesses if possible.
A Lancet study this week said testing and tracing would be "key" to schools returning in September.
It said a second wave could be prevented if:
both 75 per cent of people with Covid-19 symptoms were found and 68 per cent of their contacts traced or
both 87 per cent of people with symptoms were found and 40 per cent of their contacts traced
Nationally, the study estimates around 50 per cent of contacts are being traced, meaning Lincolnshire so far is performing 30 per cent better.
Mr Fox said additional capacity was also being fed in to the system locally to top-up the national scheme.
He said bosses still remained cautious despite current low infection rates in the county, as they watched the rapid changes in other areas of the country such as Manchester and northern England.
He urged people again to keep to the rules adding: "We've done really well to a lot of hard work to get to this level of enclosure, and we really want to keep things low, and we don't want to see a return to kind of more restrictive lockdown measures that obviously we'd have to do."