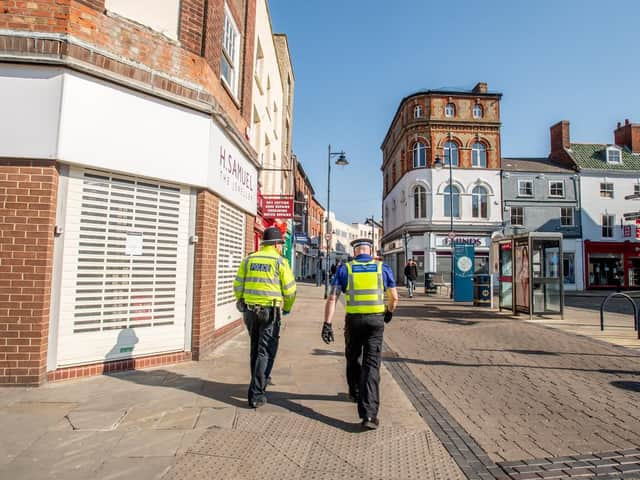 A total of 131 fixed penalty notices have been issued across Lincolnshire for breaches of the regulations, Lincolnshire Police have revealed.
With 26 issued here, Boston is just behind Grantham on 29. Skegness with 22 is third.
Lincoln city has had just ten fines issued, the figures show.
Under the new powers introduced by government, officers can hand anyone breaking lockdown rules a £60 fine – cut to £30 if paid within 14 days.
That means that if no-one paid by the deadline the force would have issued around £7,860 of fines so far.
Second time offenders can get issued a £120 penalty, doubling further for each repeat offence.
Those who do not pay the fine can be taken to court where magistrates will be able to impose an unlimited fine.
Over the weekend, police in Boston thanked residents for complying. However, they also added that they had needed to respond to reports of young people gathering in parks all over the town – adding "if we see them again, we will have no choice but to visit you and enforce".
Deputy Chief Constable of Lincolnshire Police and chairman of the Lincolnshire Resilience Forum Jason Harwin told BBC Radio Lincolnshire: "It is vital people follow this advice. By playing their part they are making a difference and making their communities safer."
Some residents have been keen to report those on non-essential journeys and police have previously confirmed they have received at least 80 reports in a 24 hour period.
According to police, the breakdown is: