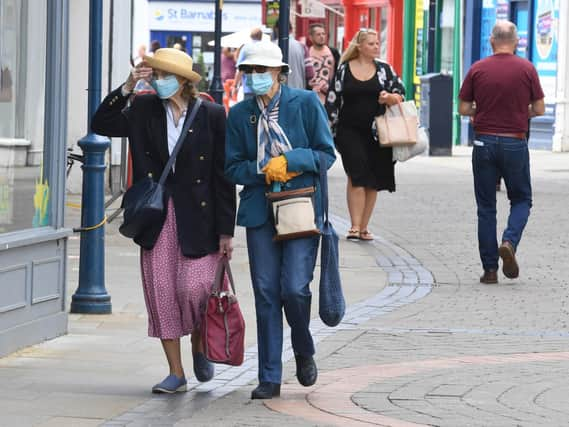 The council says all 106 outlets, from large supermarkets to corner shops, will be visited during February, either by environmental health officers from the council, or from its partner organisations such as the police or trading standards.
Christian Allen, the council's assistant director – regulation, said the campaign had been launched after discussion in the media and Government about the level of compliance in retail outlets.
It started at the beginning of February and its findings will be used to see if further campaigns of action or enforcement are needed.
He said the findings so far had been generally satisfactory, but that there was definitely room for improvement.
The campaign is being carried out in conjunction with all the other local authorities in the county, as well as the biggest seven national retailers.
Mr Allen said: "The campaign is largely a look see one across the retail sector and to directly engage with the management at a particular site.
"What we are seeing, for example, is that the larger retailers are very dependent on the management of that particular store, and if that is lax, the standards for Covid safety aren't enforced properly.
"It's mainly a look-see to get the intelligence, and that will inform further campaigns in terms of enforcement action, interventions with the partner authorities, and also action on behalf of trading standards and police.
"We'll see what happens at the end of the month when data is collected across the county."