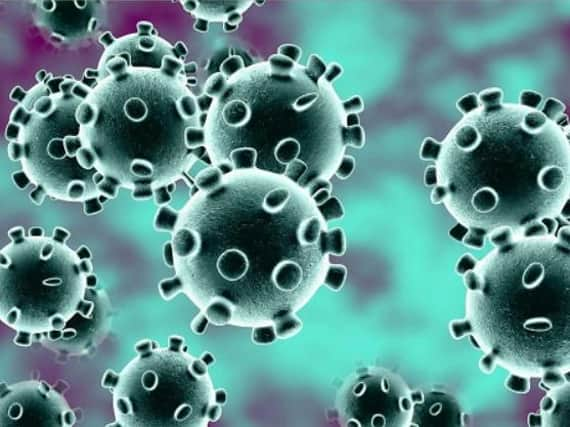 United Lincolnshire Health Trust confirmed that the total of confirmed patients in its facilities, which include Boston Pilgrim Hospital was 240.
The highest number at any one time during the first wave before the summer was 104.
And the leader of Boston Council has said that locally, there were three times as many people in hospital with the virus locally than there were at the peak of the first wave last week.
Speaking last week, Councillor Paul Skinner urged residents to take personal responsibility as coronavirus cases continue to rise in the district.
Latest Government figures published on Monday show that there have now been 462 coronavirus-related deaths in Lincolnshire.
There were 699 new cases in Lincolnshire over the weekend. The figure for November for Greater Lincolnshire, which includes North Lincolnshire and North East Lincolnshire, showed there had been 11,288 cases in total in November, compared to a total of 7,132 for the whole of October.
Coun Skinner said in his statement: "The numbers are clear. There are approximately three times the amount of people in hospital compared to the peak of last time."
He said Boston Council continued to play an active role in the Lincolnshire Resilience Forum, and the council's environmental health team had been working with businesses to ensure compliance with the current lockdown, and had been focussing in high footfall retail areas.
"Community safety are working together with the police to minimise the number of youth gatherings in the town centre," he said.
"Groups have been split up where found and sent home. While children cannot be fined, we seek to find parents of persistent offenders flouting the rules."
He said everyone had to act responsibly. "It is clear that all members of the community need to take personal responsibility and follow the latest guidelines," Coun Skinner said.
The number of schools affected by cases continues to grow across the county, and on Monday, there were a total of 127 schools and colleges with confirmed cases.
Andy Fox, consultant in public health, said: "Lincolnshire's Health Protection Team is currently working with 127 schools that have had confirmed cases of coronavirus.
"All schools are taking action to limit the potential spread of the virus, with some pupils and staff self-isolating as a precaution where necessary.
"The majority of schools remain fully open, and those affected are working really well to limit both the risk of the virus spreading and the impact on the pupils' education."
A spokesman for Lincolnshire Police said the lockdown rules currently in place were generally being adhered to, but a small minority were causing problems.
He said: "We have currently been receiving a relatively low amount of calls in relation to Covid. Last week this averaged around 18 calls a day, the majority of which were in relation to what the current guidance permits.
"We're seeing a good compliance response from the general public and it's just a very small minority who's flouting the rules - we thank the vast majority of residents for doing their best in difficult circumstances."