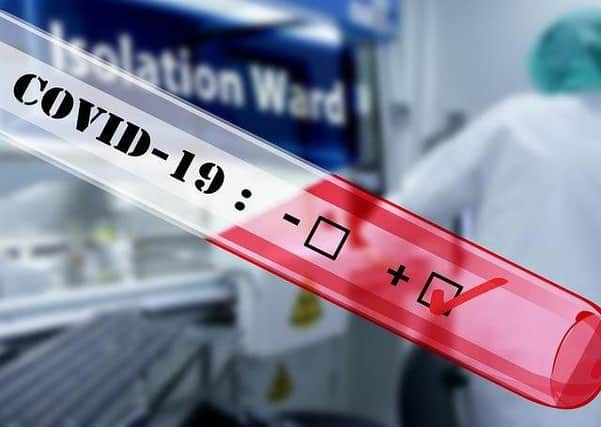 Figures released on Wednesday show that a total of 2,410 coronavirus – up from 1,158 - cases in Lincolnshire including fixed testing sites, mobile and home testing data (pillar two data).
Figures had previously just included hospital and health care testing – known as pillar one, but after that was revealed earlier this week, those cases are now included.
Nationally there have now been 283,757 cases and 43,995 deaths.
Since the first Lincolnshire case was confirmed on March 6, all media has published the number of positive tests across the UK and Greater Lincolnshire using figures published by government on a daily basis.
However, earlier this week it was revealed those numbers only cover pillar one data (hospital and health care testing), with government not disclosing the community testing of pillar two (fixed testing sites, mobile and home testing).
It meant that testing centres such as Lincolnshire Showground had not had their test results included in government's data as of yet.
The increase in cases revealed by the previously undisclosed government data received from private contractors has seen localised lockdown measures introduced in Leicester.
Health bosses in the county had been trying for weeks to obtain post-code level data for the county but struggled to do so, they predicted that once figures were released there could see a "significant" spike in reported cases.
Derek Ward, director of public health at Lincolnshire County Council, said on Wednesday: "We would expect a significant number of people will have tested positive in Lincolnshire through the Showground and the mobile testing units, and that data should be available to us quite soon and we'll report it."
North Lincolnshire now has 715 cases (up from 524) and North East Lincolnshire 203 in (up from 166).