Scroll down and read our coronavirus live blog as it happens.
Before you do that here are some articles offering practical advice: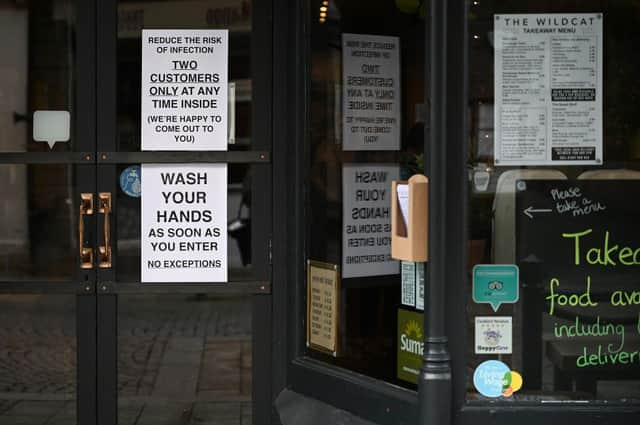 We will be providing live updates until 7pm this evening.
Coronavirus live blog, March 23
Show new updates
Labour leadership hopeful Sir Keir Starmer said further restrictions must be imposed to reduce the spread of the virus.
He said: "I know there is growing anxiety about the spread of the coronavirus, the severe pressures on our National Health Service and the risk to people's lives.
"Labour has supported the social distancing measures that have been introduced.
"However, in these extraordinary times, the Government must now set out further compliance measures, such as those introduced in other countries.
"These are vital days in the battle against the coronavirus.
"Any additional measures should sit alongside a national plan of action to support people to cope, including the most vulnerable and the self-employed."
The JPIMedia data team have produced a series of interactive maps detailing the spread of coronavirus in the UK.
Children across the country are spending their first school day at home after the government introduced measures for schools and nurseries to close.
Geoff Barton, general secretary of the Association of School and College Leaders, said initial feedback from members indicates that parents have listened to calls to use schools only when they have no option to keep children at home.
"Schools are reporting that the number of pupils arriving is manageable," he said.
"We are grateful to parents for their understanding.
"We would like to pay tribute to schools for their amazing work in organising this provision so quickly.
"They have calmly gone about the business of identifying children who need places, arranging staffing cover and providing learning resources for children who are at home. It has been an exemplary exercise in superb leadership."
Secretary of State Dominic Raab will take temporary control of the government if the PM falls ill from cornavirus, according to the Guardian.
A spokesman for 10 Downing Street told a lobby briefing that Raab would temporarily assume the position of PM as he is the First Secretary of State.
The number of people with coronavirus who have died in Scotland has risen by four to 14 First Minister Nicola Sturgeon has announced.
Nicola Sturgeon thanked shops that have already closed but said any outlets that are not selling essential items like food and medicine should also shut.
She said: "My message to shops that are still open is this and it is clear, if you are not providing essential items like food and medicines then please also close now."
Ms Sturgeon said that building sites and hair salons should also close.
She said: "It has been clear to me that there are still too many people across our country who are being expected to, or expecting to, go to work as normal and this presents a serious and unnecessary risk of spreading the virus.
"I want to reiterate that if you run a business and if the nature of your business makes it difficult for you or your workers to work from home or to practice safe social distancing then you should close."
She added: "This morning I was asked on radio about building sites and hair salons and my advice would be to close."
Joe Wicks live-streamed a PE class this morning targeted at children staying at home following the nationwide closure of schools.
Wicks announced last week that he would be running the sessions five days a week, Monday to Friday, pledging to "get your kids moving, feeling energised, positive, optimistic".
The Prime Minister is set to hold his daily press conference later today at 5pm.
Yesterday the PM said that the UK would need to consider stricter social-distancing measures.
You can watch a clip from yesterday's briefing below
It was announced that all 1,270 McDonald's restaurants in the UK and Ireland will close by 7pm on Monday to protect the safety of staff and customers from coronavirus.
The fast food giant said many restaurants could close even earlier, prompting a rush on McDonald's drive-thrus this afternoon.