CORONAVIRUS: Support shown for health workers as hundreds take part in Clap for Carers
Hundreds of people from our region joined the national round of applause for NHS workers last night.
Watch more of our videos on Shots! 
and live on Freeview channel 276
Visit Shots! now
The Clap for Carers took place at 8pm and, across the country, many thousands of people applauded on their doorstep or out of their window as a tribute to those working for the health service during the coronavirus crisis.
Landmarks across the nation - including Lincoln Cathedral - were illuminated to show support and communities also joined in, with one house in Skegness lighting up the 'NHS' in blue among a display of 1,800 lights
Coun Adrian Findley, who is self-isolating with his partner Sarah Staples in Winston Drive, encouraged neighbours to put their festive lights on, which are a popular attraction at Christmas.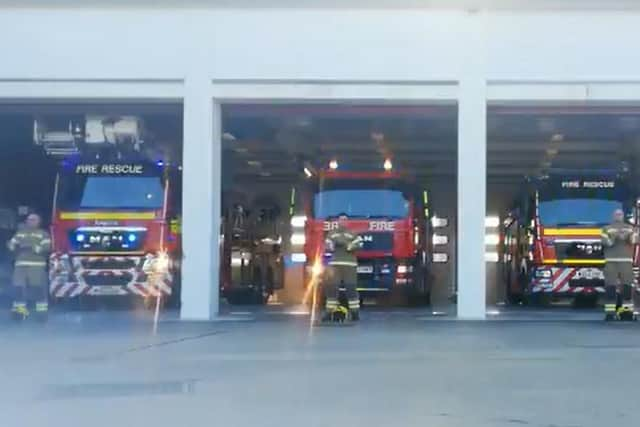 "We wanted to do something as our daughter has underlying health issues and is at risk and we appreciate everything the NHS does," he said.
"I started putting lights in the back garden to make it look nice - rainbow colours too.
"Then decided to put some out in the front as there are flats opposite with balconies where people were likely to come out at 8pm for the Clap for Carers.
"Our neighbours joined in too with displays of 1000 lights each. We just wanted to make an effort to show our appreciation."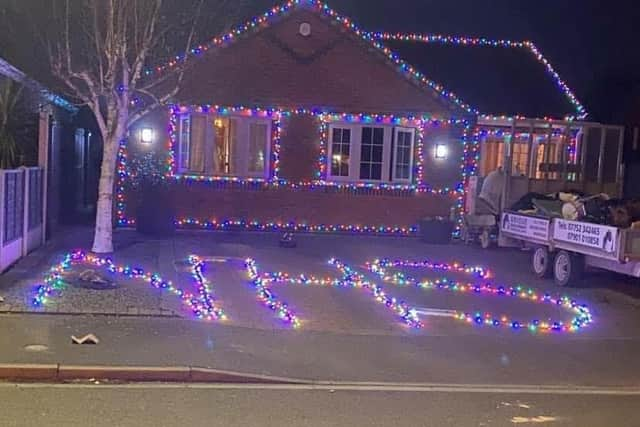 In Ingoldmells, Amanda Wilkinson, of Millview Close, appealed on social media for residents to join in. She said: "I was definitely pleased with the overall response from Skegness.
"It may be small but it still shows acknowledgement that we have noticed how hard all key workers have been working.
"Children on my street were chanting 'NHS' !! It's so nice the kids are getting involved I wish more adults were out."
Paramedic Mark Smith of Skegness said he appreciated what people had done. He said: "It's heartwarming to know people are behind us all. Very difficult circumstances to work in at present"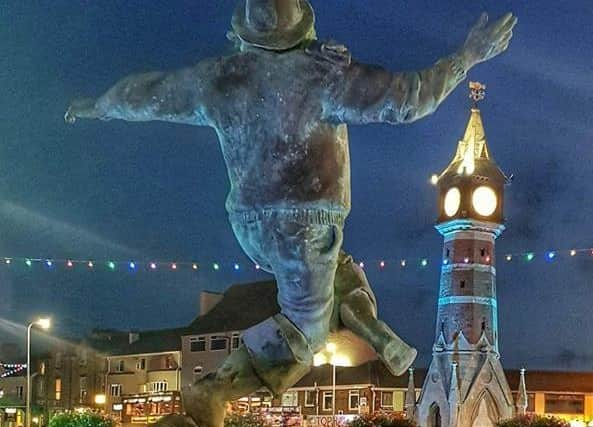 Carer at Sandbeck House Care Home said: "I finished my care shift at 8pm and walked home and got applauded. Now that's a first."
One nurse at Boston's Pilgrim Hospital posted her gratitiude on the Covid19 lockdown/isolation assistance for Boston and surrounding areas.
She said: "Thank you to all that clapped tonight. I and thousands of NHS staff appreciate all the support everyone is giving at this hard time. It may be tough but i am proud to work for the NHS right now. #wewillbeatthis #nhs "
Among those taking part were firefighters at Boston Fire Station, who tweeted a video and posted: "Thank you so much to everyone in the NHS for keeping us safe ."
Boston Borough Council tweeted to thank people for joining and praising the turnout.
It said: "Well done Boston Borough. Amazing support for our NHS workers tonight.
And Lincolnshire Police Assistant Chief Constable Kerrin Wilson tweeted: "The applause from around the world last night for our amazing health care workers is magnificent. Thank you all"
There are plans to do it again next Thursday, with a Shine a Light event on Friday April 3 at 8.30pm.