Covid-19 vaccinations for clinically at risk children starting
Clinically at-risk children are now able to book Covid-19 vaccinations.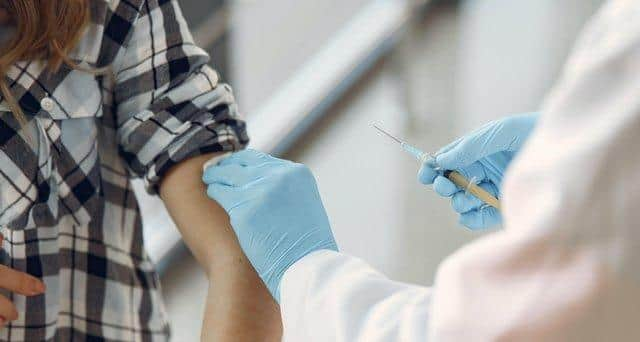 Parents and guardians of five to 11 year olds will be able to use NHS Lincolnshire's National Booking Service online or call 119 to book an appointment, with the first vaccination clinics in Lincolnshire scheduled for Friday (October 13) between 3.30pm to 4.30pm, at the Weighing Rooms, Carholme Road, Lincoln.
Children suffering from conditions and diseases including chronic respiratory disease, chronic heart conditions, chronic conditions of the kidney, liver or digestive system, chronic neurological disease, endocrine disorders, immunosuppression, asplenia or dysfunction of the spleen, and serious genetic abnormalities are being urged to come forward and get their autumn vaccine.
Julie Humphreys, Head of Clinical Services at Lincolnshire Community Health Services NHS Trust, said: "This is the next phase in the rollout of the autumn covid-19 vaccination and is about helping to protect children against covid-19, as we head into what will likely be a difficult winter.
"The vaccination clinics for five to 11-year-olds will be held initially at the Weighing Rooms vaccination centre, Carholme Road, Lincoln, and will be run after school. Appointments can be made by calling 119 or booking using the National Booking Service.
"For parents/guardians in the south and east of the county, whilst appointments can be booked at the closest site offering the vaccine, the central vaccination team will be putting on a pop-up clinic in the Spalding area and we will be contacting parents/ guardians of all eligible children to offer appointments.
"If you haven't heard from us, or your GP by October 18, please contact us on [email protected] - I would strongly encourage any parent or guardian with a 5-11 year-old child or children who is in a clinical risk group to book them in."
There is a map showing all of the vaccination sites in Lincolnshire that are bookable via the National Booking Service or by calling 119 available on the NHS Lincolnshire ICB website here https://lincolnshire.icb.nhs.uk/grab-a-jab/map-and-list-of-covid-19-vaccination-sites-in-lincolnshire/. This page also includes a list showing the full postal address for each vaccination site.