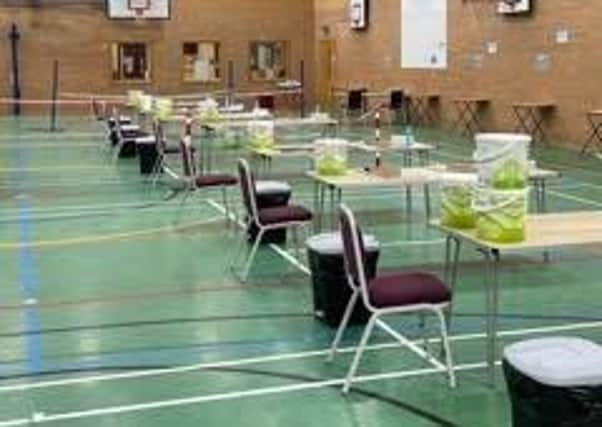 The new rapid lateral flow testing system seems to be working with just 0.1 per cent of school asymptomatic test results coming back positive in the county.
Andy Fox consultant in public health for the county, said: "In the past seven days, 35 local schools have reported 63 positive test results."
In the previous week, between March 5 and 11, 18,889 lateral flow tests were carried out in schools, 15 of which were positive, he said.
"Schools continue to take measures to limit the potential spread of the virus and will inform parents of positive cases where necessary. However, in some cases, the person testing positive may have already been out of school, meaning there is no impact on other pupils or staff.
"It's also important to remember that, due to the expansion of testing at home for staff, pupils and parents, positive cases may not be the result of transmission within school."
The numbers are starting to feed into the national data, meaning case numbers could rise slightly — but infection rates are expected to vary in the weeks ahead as more people get vaccinated.
"Schools are experts at this now due to the system of controls the Department for Education has put in place to reduce transmission," said Mr Fox.
"We will still see some cases, though I'm sure younger people will hopefully be asymptomatic or have very mild symptoms, and we might see some outbreaks and transmission in schools as we as we did last year.
"But the aim for symptomatic testing, along with the excellent work that all the schools are doing, should give us a chance of minimising it."
Some 95% of primary pupils attended Lincolnshire schools in the first week of March.
This compared to a quarter in February due to schools and colleges in England being closed except for children of key workers and vulnerable pupils.
Under the government's roadmap, children returning to school need to be tested for transmission three times in the first couple of weeks and then twice weekly after that, ramping up the number of tests being carried out.
Parents are also being tested at home, so other cases in the community may also be picked up by the schools.
"Every asymptomatic case you find is a win of some kind because you get that person to isolate and the risk of transmission drops, so it's a positive step," explained Mr Fox.