The gym on East Road, which has been unable to open due to coronavirus restrictions since November, has been set up as a testing site for frontline workers who cannot work from home.
It has been up and running since the beginning of February, initially it was exclusively for Lincolnshire Resilience Forum partners to get frontline staff tested.
This week it has opened up to effectively anyone who cannot work from home – importantly it is not a community testing centre but specifically for people whose out-of-home work brings them into contact with others.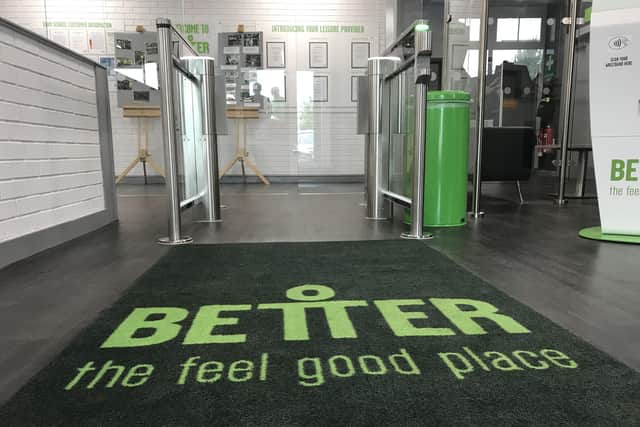 A county council public health spokesman explained: "Tests are available to critical workers who are unable to work from home – for example factory workers, health care workers and people who work in other people's homes. They can get a free test to avoid the spread of the virus."
This expansion of asymptomatic testing follows the government announcement on the need to increase testing for the wider workforce who cannot work from home, urging firms to encourage staff to get tested and reduce the spread of infection, particularly with new, more infectious variants occurring.
He said: "Small and medium sized organisations can also use the testing site for their staff who can't work from home and for whom there is no testing capability in the workplace. This isn't a community testing site for anyone to attend who might be asymptomatic, but for these purposes."
The latest statistics as of the end of yesterday (Tuesday) showed that 395 people have been tested at the site, out of which six people tested positive - a proportion of 1.52 per cent.
Yesterday it was revealed that around 76 per cent of Lincolnshire's coronavirus cases are officially now considered to be the Kent variant – but public health bosses say we are still free of the South African mutation.
Lincolnshire County Council's assistant director of public health Andy Fox said the level of testing carried out was due to the capacity at the labs and that there were plans to expand the numbers.
He added that nationally, the UK was "ahead of the curve" in its testing, but that he would like to see more genome sequencing to give "absolute gospel" on what was where.
Mr Fox said: "We are encouraging small and medium sized organisations, whose staff can't work from home and for whom there is no testing capability in the workplace to use Sleaford and the other community testing sites."
Employers interested in organising a test must book via the government website by visiting https://www.gov.uk/get-workplace-coronavirus-tests