Minister for Public Health and Mental Health visits Lincoln vaccine centre
Dr Caroline Johnson, Minister for Public Health and Mental Health, has visited the Weighing Rooms Mass Vaccination Centre on Carholme Road in Lincoln.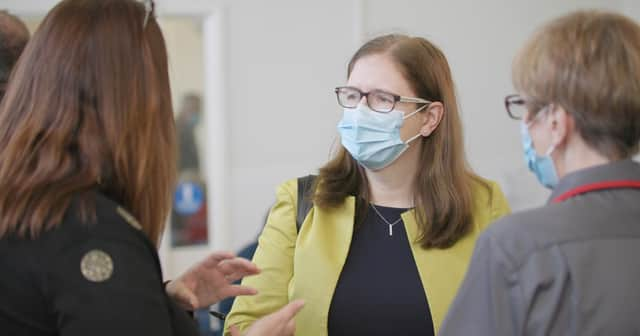 She met with staff yesterday afternoon (Thursday) to thank them for their work in delivering the autumn Covid booster programme and is encouraging those eligible to come forward for their jab.
Dr Johnson said: "I am so grateful for the hard work of NHS staff and volunteers in the East Midlands and across the country that have kept us all safe by getting jabs in arms, and it was fantastic to meet them at the Weighing Rooms and see the work they're doing.
"It is crucial that everyone who is eligible takes up Covid a booster vaccine this autumn – this will increase your protection against being severely ill as we move into winter when viruses circulate more widely.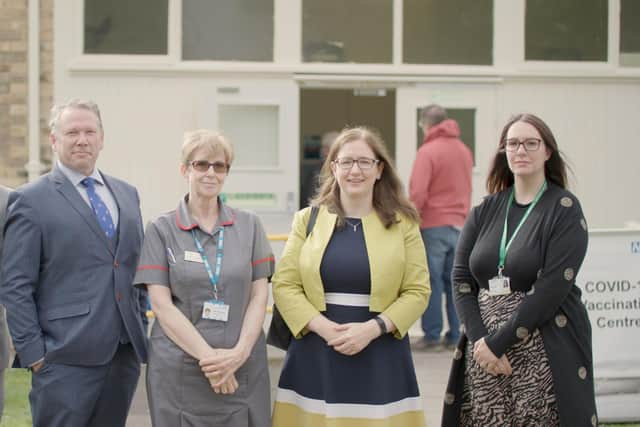 "The booster is being offered to everyone aged over 50 and those at higher risk of severe illness – please take up the offer as soon as you are eligible for maximum protection, so we can continue living without restrictions on our freedoms."