Police share secret life of PCSO Dave Bunker
A PCSO from Skegness has been putting in a double shift in Skegness - helping to keep the town safe and volunteering with a group of bikers to deliver scrubs.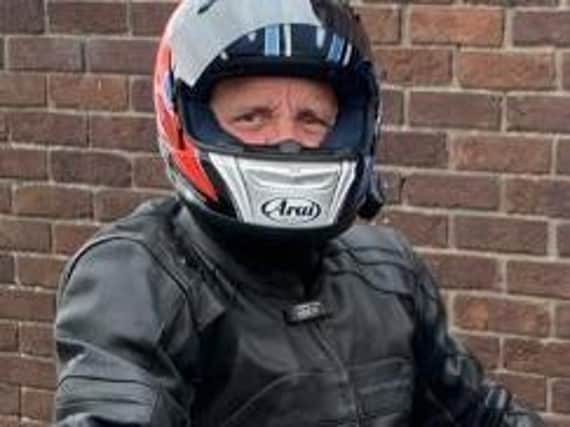 When PCSO Dave Bunker is not patrolling the streets, he is a member of the Bike Shed Community Response team who deliver PPE, testing kits, foods and medicine to where it's needed in response to the Covid-19 pandemic.
Recipients include care homes, hospitals, the vulnerable and the shielded. Among the items delivered are Star Wars scrubs, delivered to Lincoln from the Skegness Sewers for NHS.
PCSO Bunker said, "This is a life-saving initiative. I feel privileged to be part of such an amazing group of volunteers working together in time of national crisis to protect and safeguard the most vulnerable in our communities."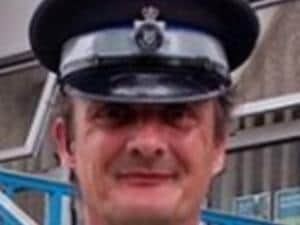 The Bike Shed Motorcycle Club has set up the Bike Shed Community Response volunteer riders group in collaboration with Gophr Courier App and Digital Consultancy, Wavestone, working along-side Team Rubicon UK as part of Op React, and backed by Indian Motorcycle.
They provide free courier-style services across the UK to support the fight against Covid-19.
Janet Simpson of Skegness Sewers for NHS thanked PCSO Bunker and the other bikers for their support.
After making more than 3,000 scrubs and bags, the Sewers are now winding down and have moved out of the Cricket Club, which has been used by kind permission during lockdown for cutting the fabric.
"Our hospitals do not need any more scrubs but we have been able to help other NHS workers outside of the county, and have got ladies sewing in Hull now," said Janet.
"We hope to have the final numbers of scrubs that have been made by our amazing volunteers soon."
Left over material has been made into face masks which are due to go on sale in aid of the NHS on Thursday, July 27.
They cost £4 each and can be bought from 1 Hammersmith Court, Skegness,(PE25 2ES)